Locally produced fertiliser instead of costly imports
From

CGIAR Initiative on National Policies and Strategies

Published on

19.12.22

Impact Area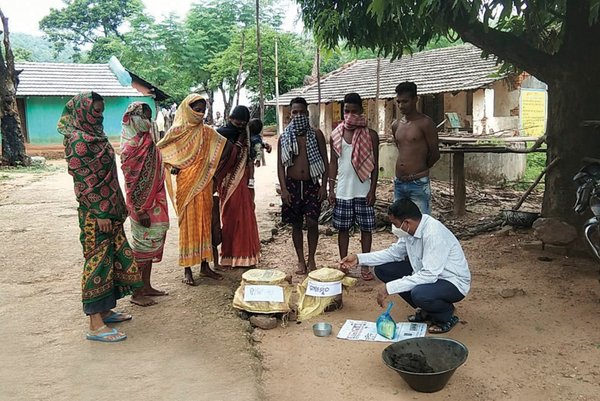 For years, small-scale producers around the world have been threatened by rising fertiliser prices. In 2020 there were supply chain disruptions caused by the Covid-19 pandemic and natural disasters. This year, consequences of the Russia – Ukraine crisis exacerbated the situation. Prices surged in the beginning of the crisis because exports of fuel and fertiliser were nearly at a standstill and the production and movement of nitrogen in Eastern Europe was significantly curtailed. In more recent months, prices have dropped due to a variety of factors. In July, the United Nations brokered a 120-day agreement called the Black Sea Grain Initiative between Russia, Ukraine, and Turkey that reintroduced food and fertiliser exports. Also, in reaction to the high cost of fertiliser, farmers around the world are delaying its purchase, which is driving demand down. Nevertheless, fertiliser prices are still higher than a year ago and remain unstable due to the ongoing conflict in Ukraine and uncertainties about the legalities of conducting business with Russia. The United Nations recently warned that "the current crisis of affordability will turn into a crisis of availability".
---
Read the full article on Rural21. 
Thea Ritter and Jonathan Mockshell are agricultural economists at the Alliance of Bioversity International and the International Center for Tropical Agriculture (CIAT). Tisorn Songsermsawas is an economist with IFAD's Research and Impact Assessment Division.
The research is part of the "Linking Research to Impact: Increasing the effectiveness of agriculture and food systems in improving nutrition" project funded by IFAD and the CGIAR initiative on National Policies and Strategies for Food, Land and Water Systems Transformation (NPS).
Photo credit: OPENLIP