Knowledge for a Sustainable Food Future: New Foresight Tool Examines Impact of Agricultural Investments
From
Published on

07.01.20

Impact Area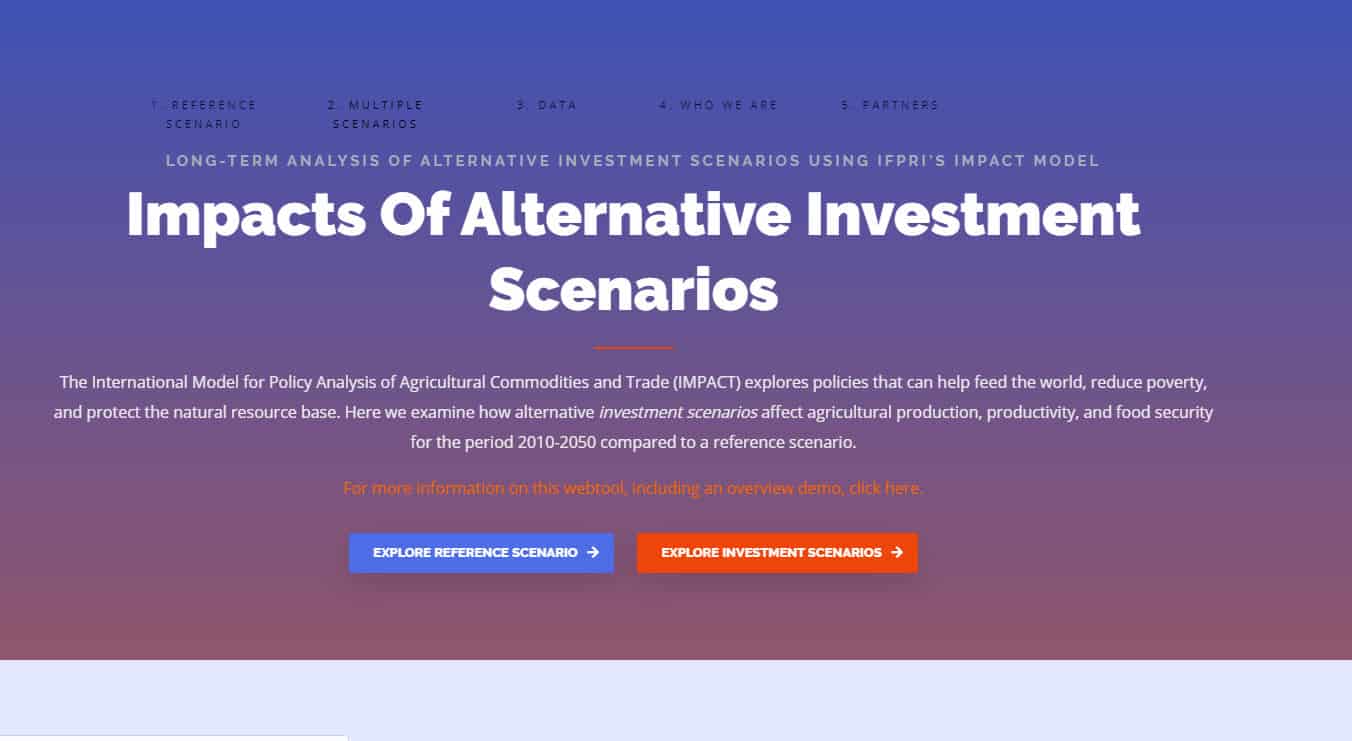 How can we feed 10 billion people by 2050? How much and in what ways will climate change impact global food production? What can be done to ensure that the world's agriculture and food systems remain sustainable in both the short and the long term?
To answer these and other critical questions, researchers and development practitioners often turn to foresight analysis studies that model various possible future scenarios; however, these studies make a lot of assumptions and use highly technical and complex models. A recent webinar co-hosted by IFPRI's Food Security Portal and the CGIAR Program on Policies, Institutions and Markets (PIM) introduced the new Global Foresight for Food and Agriculture tool, which can help make the findings of such studies more accessible and easily digestible by a broader audience, including policymakers.
Developed by IFPRI's IMPACT model team and the FSP team, the Global Foresight tool provides researchers and policymakers with a flexible way to explore the impact of various agricultural investment scenarios on agricultural production, productivity, and hunger for the period 2010-2050.