June Message from the Chair of the System Board
From
Published on

29.06.23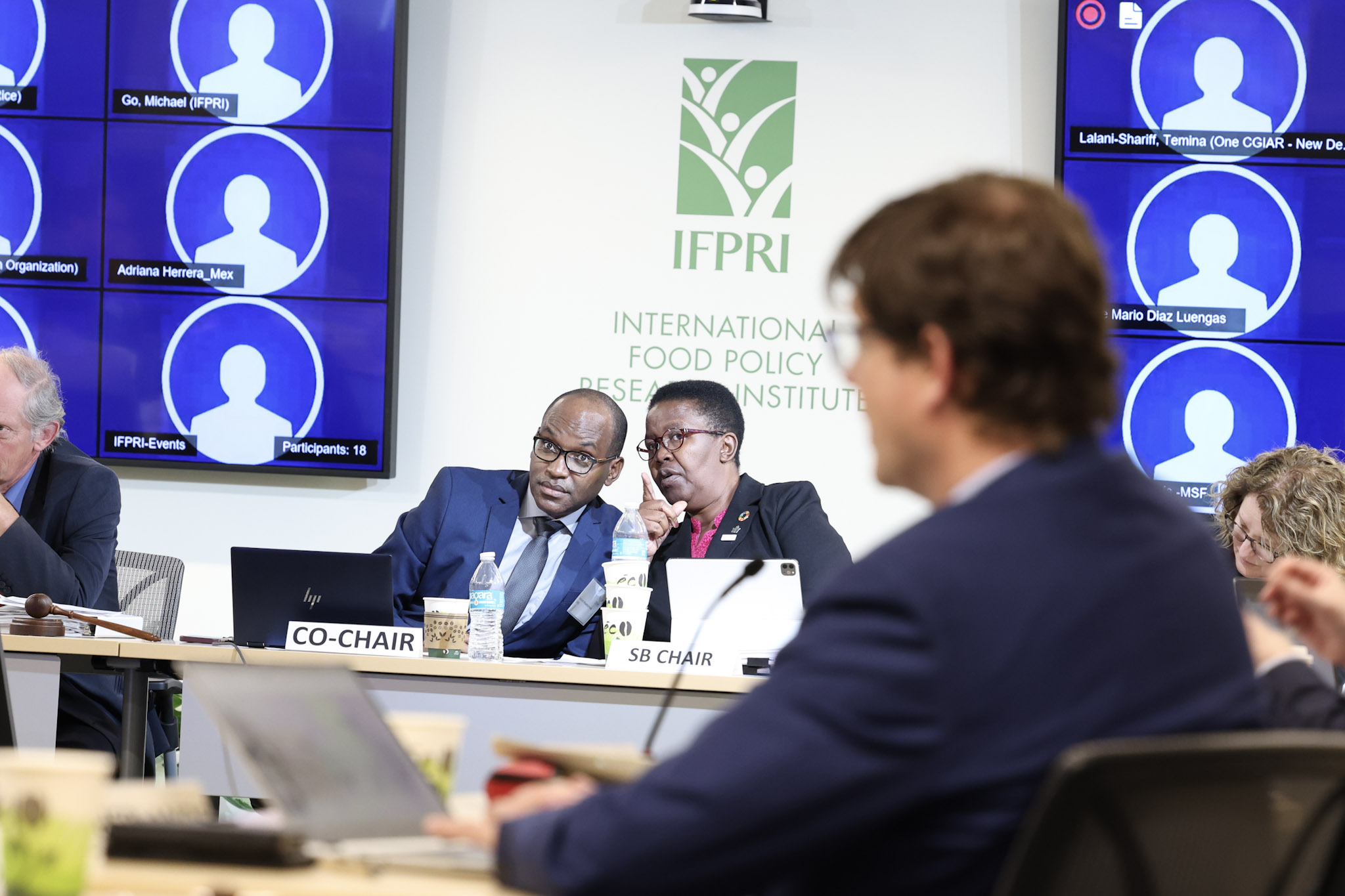 Warm greetings to everyone in the CGIAR community.
I recorded the video version of this blog on the sidelines of the 8th Africa Agribusiness and Science Week, in Durban, South Africa, an important summit convened by our close partner FARA (the Forum for Agricultural Research in Africa).
I want to update you on a series of important engagements over the past month, with key stakeholders ranging from the US government, the System Council of CGIAR, the FAO, the African Development Bank — and also my meetings with many brilliant and committed scientists and staff from One CGIAR hosted by the Alliance of Bioversity International and CIAT.
In Washington, DC I was delighted to take part in the Aim for Climate Summit, or AIM4C. Led by the US Department of Agriculture, AIM4C plays a critical role in increasing investment in climate-smart agriculture and food systems innovation.
I'm proud that One CGIAR brings its innovations, its evidence and impact to AIM4C.  An example, we help empower 20 million smallholder farmers with location-based agri-weather services, a powerful tool as the climate changes.
During the Summit I moderated a panel on "A Vision for Adapted Crops and Soils in Africa" or "VACS" which is championed by the US Special Envoy for Global Food Security, Dr. Cary Fowler. The panel brought together thought leaders and innovators from academia, the African Union Commission, the US Department of State and the private sector – and of course CGIAR.
It is clear that we need both climate-adapted, nutritious crops and healthy soils to achieve a food-secure future. That means adapting agricultural systems in Africa both above the ground, through investment in plant breeding of nutritious crops, and below the ground, improving soil health.
I had an important milestone in May: it was the first time I addressed CGIAR's System Council in my role as Chair of the System Board.
Our meeting marked a turning point for One CGIAR, a shift from transition to implementation.
I expressed that our integrated partnership needs funding that drives integration, not fragmentation. We must work together to accelerate progress towards more pooled funding as we look to our next three-year cycle.
Council members also experienced an inspiring tour de force of the new, integrated research portfolio, including spotlights on climate change and a focus on partnerships and impact. Council members expressed their appreciation for the new results dashboard and funder drop-in calls.
From Washington DC I went to Rome, Italy, where I took part in an intensive workshop on VACS (A Vision for Adapted Crops and Soils in Africa) at the headquarters of the FAO (the Food and Agriculture Organization of the United Nations), continuing to explore this vital topic.  This initiative is co-chaired by two CGIAR associates, Dr. Namukolo Covic, Regional Director, East and Southern Africa and ILRI Director General's Representative to Ethiopia, and myself.
While at FAO headquarters, I had the honor of meeting FAO Director General, Dr. QU Dongyu, and his cabinet. It was such a joy to be in a room half full of former CGIAR staff.
I was also able to connect with staff at the Rome office of the Alliance of Bioversity International and CIAT, hearing what One CGIAR means to all of them.
From Rome I went to Sharm El Sheikh, Egypt, for the African Development Bank Group's 2023 Annual Meeting.
I had a very fruitful meeting with AfDB President, Dr. Akinwumi Adesina and his cabinet. We reaffirmed our shared belief that achieving zero hunger in Africa by 2030 is achievable – but only with innovation, investment, and strong partnerships.
We look forward to continuing the successful partnership between CGIAR and AfDB, for example AfDB's Technologies for African Agricultural Transformation (TAAT) program, led and implemented by CGIAR and partners, which has delivered climate-smart seeds to 12 million farmers in 27 African countries in 3 years.
I took part in a Side Event, "Feed Africa: Food Sovereignty and Resilience," which was an opportunity to take stock of progress in implementing Dakar 2 summit outcomes.
Finally, I would like to spotlight one of our CGIAR initiatives on climate resilience. Our colleagues at the Alliance of Bioversity International and CIAT are leading 3 Initiatives that cover dimensions including climate security and climate-smart agriculture.
That's it for this edition of my blog. Next month I will update you on the outcome of my engagements at two important events, the Africa Agriculture Policy Leadership Dialogue in Zambia and the Africa Agribusiness and Science Week, among others.
Until then, be well, and see you soon.