Joint decision-making, technology adoption, and food security: Evidence from rice varieties in eastern India
From
Published on

29.08.23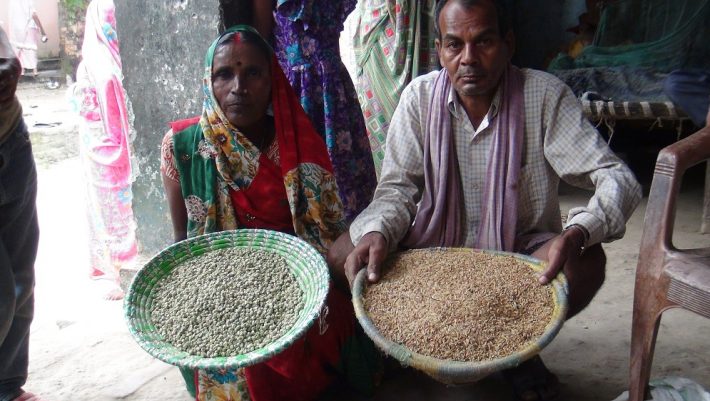 Joint decision-making is gaining significant traction in literature. To this end, studies investigating the adoption of technologies focusing on male decision-makers may lead to biased estimates. However, more studies are needed on the married couple's participation in decision-making regarding farming-related activities, especially rice seed varieties in India.  This study investigates the factors affecting married couples' participation in the joint decision-making of adopting rice varieties and assesses the impact of the joint decision-making strategy on food security—measured by rice productivity.
Increased crop productivity through the adoption of modern technologies (improved seeds, synthetic fertilizer, irrigation, and mechanization) is considered one of the greatest legacies of the Green Revolution in South and Southeast Asia and a source of food security.
The introduction of modern technologies has increased food security and reduced poverty in developing and emerging economies worldwide. Rice is one of the crops that benefited from genetic improvement and resulted in estimated economic gains between USD 296 million – USD 9.9 billion. In India alone, there are more than 900 modern rice varieties (1975–2010) and around 47 hybrid rice varieties (1994–2010) released by the government.
Rice plays a vital role in Indian agriculture as a major supplier of calories in the Indian diet, covering approximately 35% of the total area under food grains. Despite the rice varietal developments, there has been noticeable slow productivity growth in food grains in recent decades compared to the early decade of the Green Revolution.
Eastern India is one region that experienced slow rice productivity and food insecurity. Two possible reasons may contribute to the low growth in rice productivity. These include a lack of desirable traits of high-yielding rice varieties and adverse effects of climatic conditions.