IWMI's wastewater aquaculture reuse project wins Sanitation Challenge for Ghana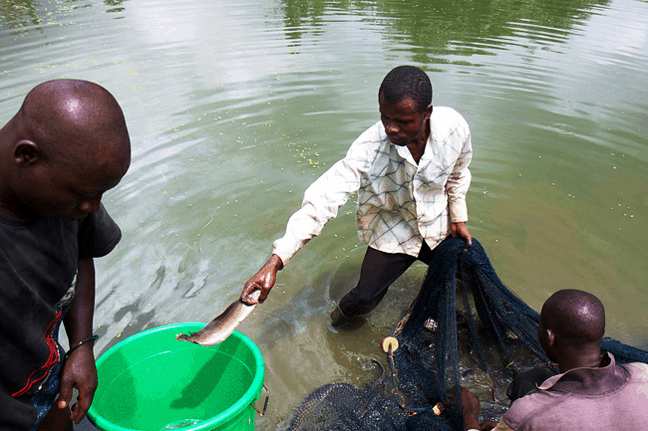 An aquaculture project that provides a win-win situation for agriculture and sanitation by raising catfish in treated wastewater has won two awards at the Sanitation Challenge for Ghana. Two of the initiative's partners, as part of an International Water Management Institute (IWMI) project, won first place prizes awarded on July 24, 2019 in Accra.
The awards topped off a multi-year competition among Metropolitan, Municipal and District Assemblies (MMDAs) in Ghana as well as private sector partners, funded by DFID.  The Sanitation Challenge for Ghana, launched in October 2015 on World Toilet Day, challenged MMDAs to design and implement new and innovative liquid waste management strategies to transform the livelihoods of Ghana's urban centres.
The CapVal project – short for "Urban waste…