IRRI, WorldFish, and IWMI commit to a food systems transformation in South and Southeast Asia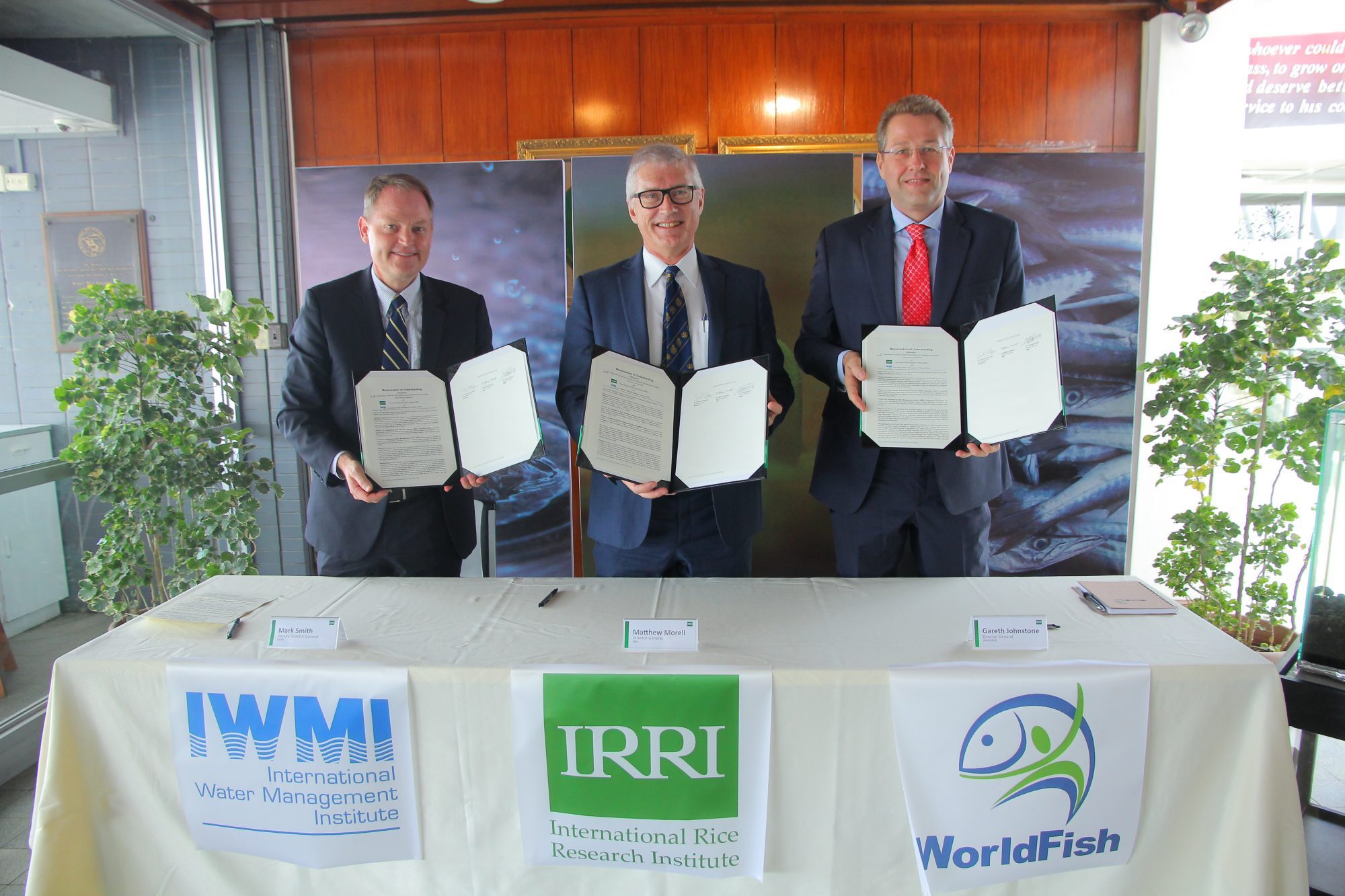 The International Rice Research Institute (IRRI), WorldFish, and the International Water Management Institute (IWMI) signed a five-year tripartite Memorandum of Understanding (MoU) today. The agreement provides a framework for cooperation on research for development (R4D) initiatives focused on the sustainable intensification and management of rice-fish production systems in irrigated landscapes and wetlands in South and Southeast Asia.
The agreement aligns with the CGIAR 2030 Plan which calls for transformations of its research programs to usher in a "food systems revolution" to tackle challenges related to sustainability, nutrition, genetics, socio-economics, and information and to contribute to the United Nations Sustainable Development Goals (SDGs) through greater cooperation between Centers.