IRRI overcomes barriers and bottlenecks towards a rice breeding revolution
From
Published on

19.05.22

Funders

Australian Centre for International Agricultural Research, Bill and Melinda Gates Foundation, Germany, United Kingdom, United States of America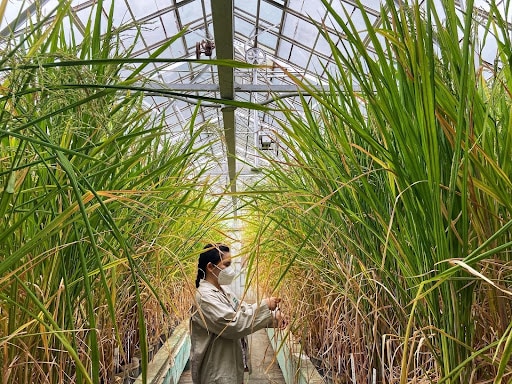 Public breeding is undergoing a slow transformation as it adopts better, faster, more modern technologies and practices – all with the goal of ensuring farmers get the crop varieties they need. 
With an improvement plan that focuses on centralized and modernized breeding, the International Rice Research Institute (IRRI) is setting the pace for CGIAR. IRRI has been making big advances, including designing a unified rice breeding strategy, defining market segments, developing breeding pipeline frameworks, and driving forward dry direct seeded rice (DDSR) as one of IRRI's key crop techniques. 
However, IRRI's plan hasn't been invulnerable to bumps and bottlenecks. A big challenge was executing its improvement plan during COVID-19's lockdown periods. They also battled a lack of a common rice breeding philosophy across the CGIAR, insufficient capacity to effectively assess and monitor market forces, and bottlenecks in ensuring new techniques such as rapid generation advance (RGA) become routine. But IRRI began conquering these challenges through project funding from the Crops to End Hunger (CtEH) initiative. 
Facilitated by CGIAR Excellence in Breeding (EiB), the Federal Ministry for Economic Cooperation and Development (BMZ), and the Deutsche Gesellschaft für Internationale Zusammenarbeit (GIZ), invested in CtEH grants to help IRRI supercharge their journey. Here are some of the advances IRRI's been making:
OneRice breeding strategy
In the past, each CGIAR breeding program operated in its own way. However, according to IRRI's Senior Scientist Shalabh Dixit, OneRice "is the blueprint of how rice breeding should be done." Launched by IRRI's Rice Breeding Platform, the OneRice breeding strategy creates a habitual breeding framework that provides CGIAR breeding centers with common terminology, resource management, size management, and allocation systems to better breed rice at IRRI and across the CGIAR and national agricultural research and extension systems (NARES) partners. CtEH helped bring together various components of OneRice to reach these goals. 

                                                             Source: IRRI
As a result, rice varieties can be developed and disseminated faster and more effectively across the system. Within the OneRice breeding strategy, IRRI is revolutionizing breeding operations by developing market segment and breeding pipeline frameworks for new and desirable farmer-preferred varieties.
Market segments, breeding pipelines, and a Global Product Repository 
Gathered from around the globe, IRRI's global market segment analysis resulted in identifying nine priority market segments for prospective breeding pipelines. CtEH supported the recruitment of product managers, who now have the opportunity to design and implement a management strategy around in-demand products. New varieties will be mapped to strategic local market segments based on the farmer and consumer demands within that area. 
Also, according to Dixit, the product manager will help in, "managing, to some extent, the life-cycle of a variety." IRRI's product manager will be able to profile desirable and new rice varieties that meet market demand that can be shared with the Global Product Repository. IRRI developed the repository to share market intelligence and product profiles with CGIAR and NARES breeding partners.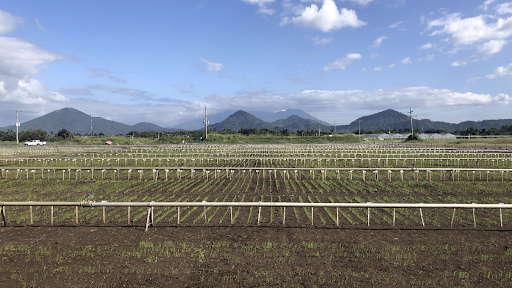 Dry direct seeded rice as a new pathway to sustainable agriculture
In 2020, IRRI decided to use DDSR as the key crop technique aligned with meeting the 2030 Sustainable Development Goals (SDGs). In today's market, the key rice varieties have not been designed as DDSR. As a result, current popular varieties are prone to extreme resource use, poor germination and crop establishment, weed problems, and biotic and abiotic stresses. On the other hand, DDSR offers the sustainable benefit of reducing greenhouse gas (GHG) emissions, water use, and labor, while gaining a competitive edge in the local market by eliminating biotic crop constraints. Thus, the global rice market is closer to the sustainable benefits that DDSR offers, helping countries meet their national climate change goals.
In terms of reducing inequalities, IRRI's DDSR approach could start a chain reaction for CGIAR's rice breeding programs. DDSR can reduce the impacts of stress, health hazards, and drudgery for women and youth in the agricultural sector, which could serve as a model for other crops.
Engaging partners in breeding innovations 
IRRI's ground-breaking progress also shows the CGIAR community the importance of broad stakeholder engagement. Currently, a NARES nexus of programs in Sub-Saharan Africa and South Asia are being re-designed into new individual pipelines across three breeding programs with a standard operating procedure (SOP) also being implemented. Supporting NARES innovations is helping IRRI and NARES co-create successful national programs.
Making best practices routine
They were also able to address some of the bottlenecks in ensuring the best technologies became routine. Through developing SOPs, mechanized solutions and automation, IRRI has been able to expand its overall RGA capacity. This means faster and more efficient breeding. And for its Seed Health Unit, no routine laboratory testing of regulated seed-borne bacteria was being conducted. With CtEH-provided equipment and process development, seeds can now be tested before exporting to target countries.
"The testing for seed-borne bacteria is vital," says Dixit. "Seed health also plays an important role to support rapid dissemination of improved germplasms to partners, especially under the context of CGIAR and NARES networks."
Lessons for One CGIAR
IRRI's improvement plan journey can serve as a model for others across the system. The barriers and bottlenecks didn't stop them from moving forward. Their boldness as an innovator has kept them on track to deliver world-class results. As a more integrated One CGIAR moves forward, the lessons learned by IRRI provide a vital template for success.
SUCCESS SNAPSHOT: CGIAR'S IRRI 
In many ways, CGIAR's International Rice Research Institute (IRRI) leads the way in modernizing and centralizing its breeding programs. But IRRI faces some barriers to implementing its improvement plan, so GIZ/BMZ's CtEH grants supported IRRI to: 
Create a framework of market segments and breeding pipelines, and develop product profiles for new and farmer-preferred varieties

 

Initiate product management processes (product characterization, positioning, and life cycle management concepts) 
Develop an integrated '

Rice Breeding Strategy

' that provides a common framework for IRRI and across CGIAR centers

Develop resources to address bottlenecks in the rapid generation advance (RGA) process 

 

Partner across South Asia and Africa to expand

 

dry direct-seeded rice

 

breeding, which minimizes water use and soil degradation, while improving work quality for women and youth. 
*The second photo's caption: The DDSR fields were developed through the CtEH mechanization project. Source: IRRI.