IRRI-Africa innovations for food security showcased at the 6th Africa Agri Expo
From
Published on

05.04.23

Impact Area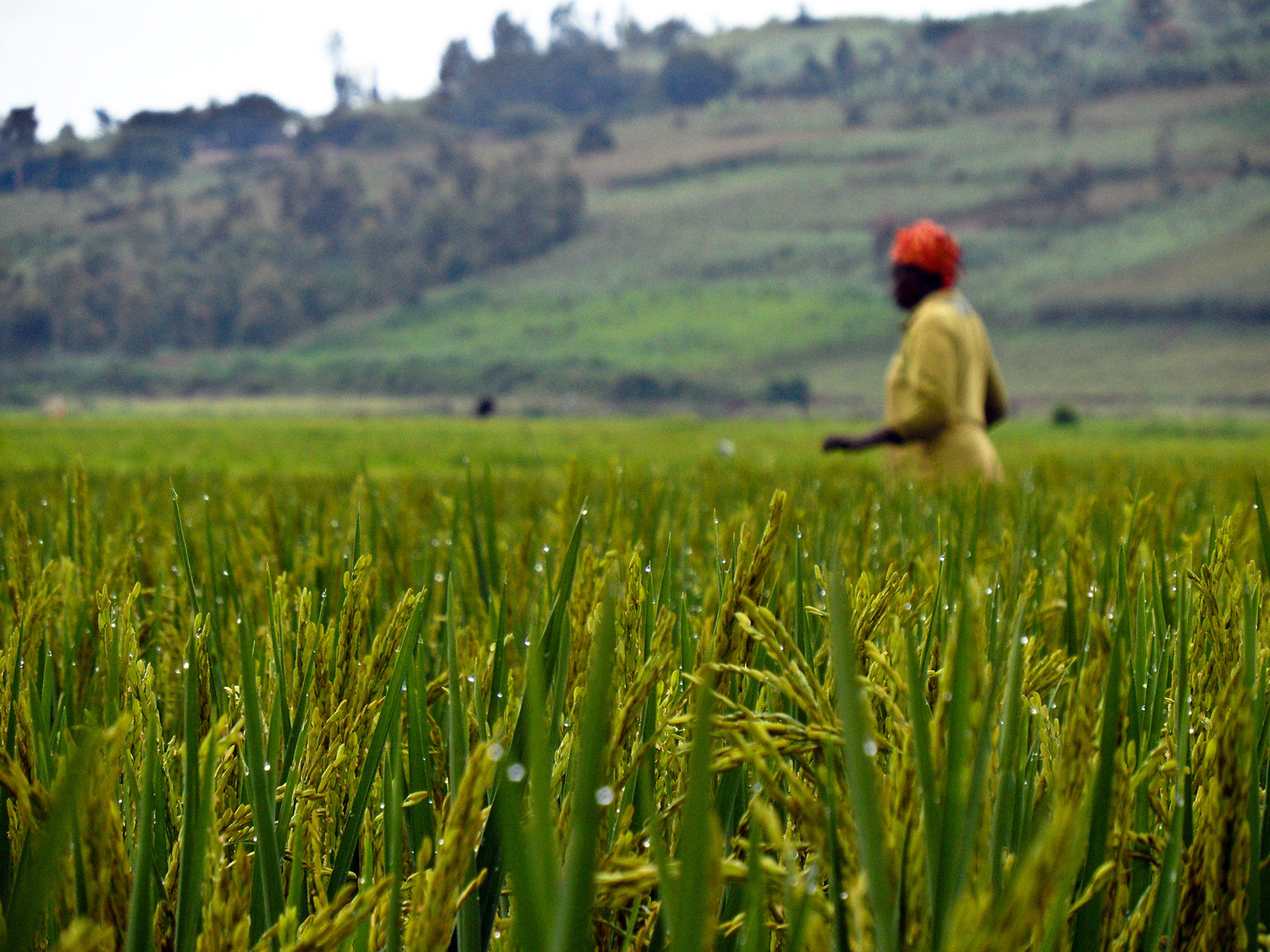 IRRI-Africa scientists presented ready-to-adopt rice-based technologies to inspire partnerships and collaborations focused on addressing food insecurity and climate change in Africa.
NAIROBI, Kenya (6 April 2023) – More than half of the global land suitable for crop production, including rice cultivation, is in Africa, most of which is unused or underutilized. To meet the ever growing demand for rice, the African continent needs high-yielding, climate-resilient varieties, better production practices, effective and scale-suitable machineries, and appropriate and affordable fertilizers, and other agrochemical inputs.
The International Rice Research Institute (IRRI) is one of the key organizations helping the African rice sector develop and adopt solutions to the challenges they face including climate change and the growing demand for rice. Recently, IRRI Africa scientists in Kenya participated in the 6 th Africa Agri Expo held at the Kenyatta International Convention Centre in Nairobi, Kenya to showcase ready-to-adopt rice-based technologies and demonstrated how partnerships among key stakeholders in the rice value chain sector is key for addressing the food insecurity issues in the continent.
The platform brought together professionals and investors from around the world with the aim of exploring market opportunities, showcasing their brands and technologies, making new connections and creating long-term strategic partnerships. The expo provided good opportunities for governments, private businesses and other institutions and stakeholders to establish dynamic relationships and exchange experiences to fast track progress towards a food secure Africa, and to transform lives of millions of people who depend on agriculture for their livelihoods.
IRRI Africa staff members including Regional Director Dr. Abdelbagi Ismail represented the institution during the Expo
At the IRRI Africa booth, numerous visitors learned about the recent technologies that IRRI developed and ready to be deployed to farmers to help improve and…