Iron-enriched pearl millet varieties launched in northern Nigeria
From
Published on

25.04.23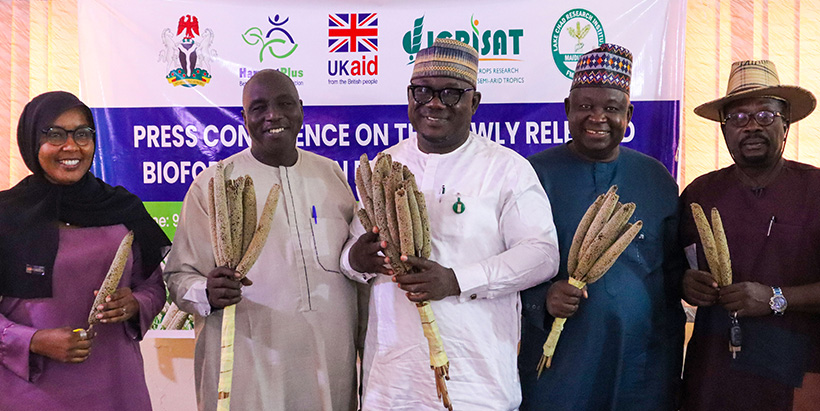 Two varieties of iron pearl millet are now available to smallholder farmers in northern Nigeria to grow commercially. Released on 6 April, these naturally nutritious, climate-smart varieties will address farmers' need to improve their household nutrition and productivity in the face of global shocks.
Climate volatility in northern Nigeria is causing decreased crop yields, increased food prices, and heightened food insecurity, worsening malnutrition. Smallholder farmers are looking for opportunities to bridge production yield gaps brought about by climatic stress through improved agricultural technologies like nutrient-enriched seeds.
Through a collaboration between HarvestPlus, the International Crops Research Institute for the Semi-Arid Tropics (ICRISAT), and Lake Chad Research Institute, the iron-enriched varieties— jirani and chakti—have become the first biofortified pearl millets released in Nigeria. This initiative builds on scaling efforts in India, where farming households growing iron pearl millet have jumped 395% since 2021.