International Day of Women and Girls in Science: We're celebrating with WIRES
From
Published on

08.02.21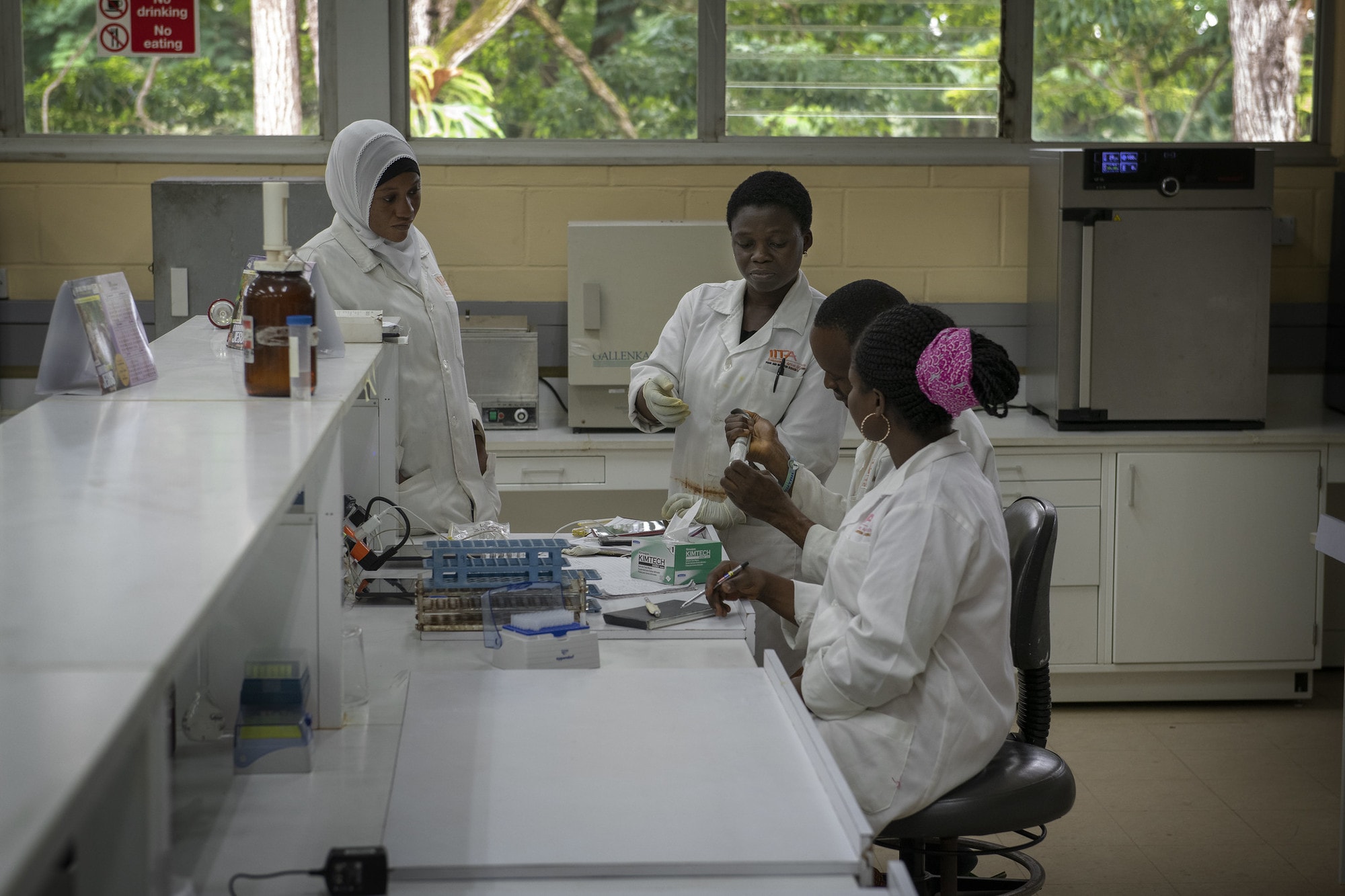 This Thursday, February 11, is the International Day of Women and Girls in Science. We're excited to join the celebrations organised by WIRES, a new employee-led resource group (ERG), to showcase the many ways in which CGIAR's women scientists are transforming the way that we look at our food, land, and water systems everywhere around the world.
WIRES – Women in Research and Science – was set up in January, with support from the GDI Function. Thursday's event will see them host an extraordinary 13-hour online celebration, in which every CGIAR entity has one hour to present. Besides hearing about some cutting-edge science, participants will be able to engage directly with some of CGIAR's finest scientists and speakers.
Drop in to learn how teams in the Philippines are mapping rice from space. Stay to uncover the mysteries of plant science in Nigeria. And join the event later to participate in a conversation with women and daughters about the challenges and opportunities of a career in science. These are only some of the exciting sessions that will take place on the day.
The event runs from 08:00 Paris time (UTC+1) through to 21:00 Paris time (UTC +1). To register for the event, click here. Please find further schedule details below:

SCHEDULE
(*All times UTC+1)
---
8:00 – WorldFish (Penang, Malaysia)
Discussion topics: Women leading aquatic foods for healthy people and planet

Opening welcome: Gareth Johnstone

Moderator: Tana Lala-Pritchard

 Speakers: Shakuntala ThilstedRose and Komugisha Basiita
9:00 – IRRI (Los Banos, Philippines)
Discussion topics: Enhancing sustainability of rice-based agri-food systems through innovation

Efficient soil management – A sound investment for environmental sustainability

Mapping rice from space

Opening welcome: Nafees Meah

Moderator: Mary Kanui

Speakers
Sheetal Sharma and Alice Laborte
10:00 – IWMI (Colombo, Sri Lanka)
Discussion topics: Women equally leading a water and food secure future in a COVID-19 world

Opening welcome: Mark Smith

Moderator: Ellie Ross

Speakers: Bhekiwe Fakudze, Gitta Shrestha, Khadija Begum and Maha Al-Zu'bi
11:00 – ICRISAT (Patancheru, Telangana, India)
Discussion topics: Genetic resources conservation and promotion of the use

Women Scientists at the forefront of the fight against COVID-19: how we have used Digital innovation system to deliver agricultural technologies during the lockdowns

Importance of Molecular Breeding –Testimony of a woman scientist

Opening welcome: Jacqueline D'Aros Hugues

Moderators: Agathe Diama and Rajani Kumar

Speakers: Vania Azevedo, Harawa Rebbie and Pooja Bhatnagar
12:00 – ILRI (Nairobi, Kenya)
Discussion topics: Women in upstream and downstream livestock research and science

ILRI's capacity development efforts for girls and women science careers

Opening welcome: Iain Wright

Moderator: Tsehay Gashaw

Speakers: Ekta Patel, Renee Bullock, Rupsha Banerjee and Leah Symekher
13:00 – ICARDA (Cairo, Egypt)
Discussion topics: ICARDA Women: from Science to Field

Opening welcome: Jaques Wery

Moderator: Louise Sarant

Speakers: Dina Najjar. Mira Haddad
14:00 –
Discussion topics: Co-investment for sustainable landscape productions

Exploring different approaches to inclusion in land and resource use Multi-stakeholder forums

Opening welcome: Peter Minang or Fergus Sinclair

Moderator: Peter Minang

Speakers: Beria Leimona and Illiana Monteroso
Discussion topics: Soil, breeding and climate policy: women scientists driving change in Africa (TBC)

Opening welcome: Andy Jarvis

Moderator: Arwen Bailey

Speakers: Caroline Mwongera, Sylvia Nyawira and Clare Mukankusi
16:00 – IITA (Ibadan, Nigeria)
Discussion topics: Genome-editing for crop improvement

Why is it important to know the type and amount of foods consumed by different groups in a population

Fitting the puzzle pieces within the wider world of plant science

The rise: from a research technician to a highly competitive CGIAR

What does the future hold? Science can help!

Plantain breeding in IITA – turning challenges into opportunities 

Rapid multiplication technologies in clonal crops

Opening welcome: Bernard Vanlauwe

Moderator: Sylvia Oyinlola

Speakers: Leena Tripathi, Bussie Maziya-Dixon, Valentine Nakato, Juliet Akello, Sika Gbegbelegbe, Delphine Amah and Mercy Diebiru-Ojo
17:00 – CIP (Lima, Peru)
Discussion topics: Making the case for climate-resilient and low-carbon smallholder landscapes through agroecology in Latin America

Opening welcome: Oscar Ortiz

Moderator: Oscar Ortiz

Speakers: Maria Andrade (Mozambique) and Alejandra Arce (LAC)
18:00 – AfricaRice (Abidjan, Côte d'Ivoire)
Discussion topics: Women in Rice Research and Science

Opening welcome: Duveiller Etienne

Moderator: Gaudiose Mujawamariya

Speakers: Marie-Noelle Ndjiondjop Maimouna Ndiour and Esther Pegalepo
19:00 – IFPRI (Washington DC)
Discussion topics: Food, Agriculture and Nutrition Research: Reflecting on challenges and opportunities: A conversation with women and daughters in science

Moderator: Muzna Alvi

Speakers: Jemimah Njuki and Tamara Muthoni; Marie Ruel, Julie Ruel-Bergeron and Sarah Ruel-Bergeron; Ruth Meinzen-Dick and Laura Meinzen-Dick
20:00 – CIMMYT (Mexico City, Mexico)
Discussion topics: Women who go the extra mile: scientific excellence and community at CIMMYT

Opening welcome: Kevin Pixley

Moderator: Madeline Dahm

Speakers: Kate Dreher and Rahel Assefa