Industry plans to reach consumers with high oleic groundnut oil in 2-3 years
From
Published on

20.01.20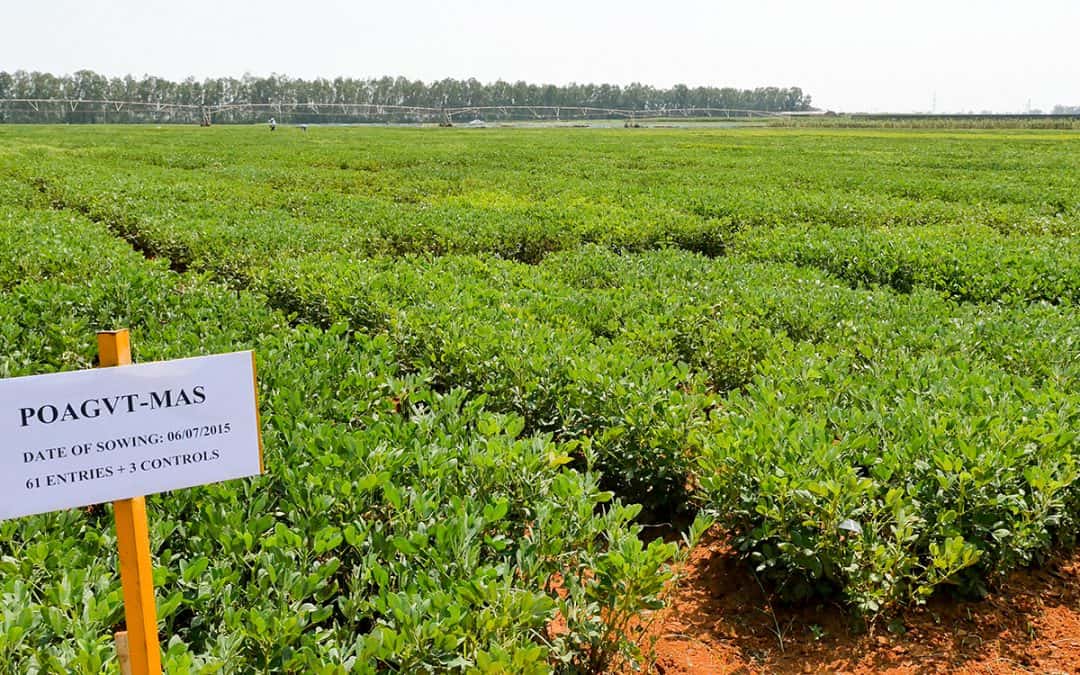 Two new groundnut varieties with more than 78% oleic acid have captured the attention of the Indian groundnut industry which is keen on marketing 'healthier' oil to consumers in the next 2-3 years. Information on the new varieties which

come with a potential yield of more than 3 tons per hectare (see box) were shared by researchers at a meeting with the groundnut industry. Plans were discussed on streamlining the development, popularization, and cultivation of high oleic groundnut for the purpose.
Studies show that high oleic peanuts provide a spectrum of nutrients and have enhanced shelf life, beyond that of conventional peanuts. This may be attributed to their oleic to linoleic ratio which is substantially (around 10 times) higher than normal peanuts. There is also emerging evidence that high oleic peanuts may improve lipid profile and markers of glycemic control. Given these benefits there is a growing demand in domestic and international markets.
To address issues related to productivity, export and other needs of groundnut industry players, the Indian Council of Agricultural Research-Directorate of Groundnut Research (ICAR-DGR) held an industries interface meeting. After due deliberations, the following consensus was arrived at:
Varietal development with industry-preferred traits – round and uniform shaped kernel, attractive seed-coat color, and boldness to meet the
requirement of the confectionery industries;
Development, popularization, and cultivation of high oleic groundnut should be streamlined to make 'heathier' oil available in the market within 2-3 years for health conscious consumers;
Low-cost eco-friendly technologies like bio-fertilizers should be popularized and made available in the market at the earliest to enable needy farmers to improve yields and incomes;
Emphasis on increasing the production of quality
seed with high genetic purity and marker-based quality control across farmers' fields, seed systems and value chains.
The industry interface meeting was attended by more than 35 participants from the Indian groundnut business and the groundnut research fraternity. Participants included policy makers such as Mr Khushwant Jain, Chairman, Indian Oilseeds and Produce Export Promotion Council (IOPEPC) and Mr Samir Shah, President, Saurashtra Oil Millers Association; researchers from the Junagadh Agricultural University – Dr VP Chovatia, Vice-Chancellor and Dr IU Druj,
Ex-Associate Director of Research; Dr T Radhakrishnan, Director, ICAR-DGR and Dr Manish K Pandey, Senior Scientist, ICRISAT-Hyderabad. Dr Pandey in his presentation emphasized on adoption of the newly developed high oleic groundnut varieties at scale.
The meeting was held on 28 December 2019 in Junagadh, India.
Read more
Read more on exploreit.icrisat.org
This work was undertaken as part of Flagship Program 2 of the CGIAR Research Program Grain Legumes and Dryland Cereals (GLDC)
This work contributes to UN Sustainable Development Goal.