India groundnut farmers' seed business debut yields big profits
From
Published on

26.04.20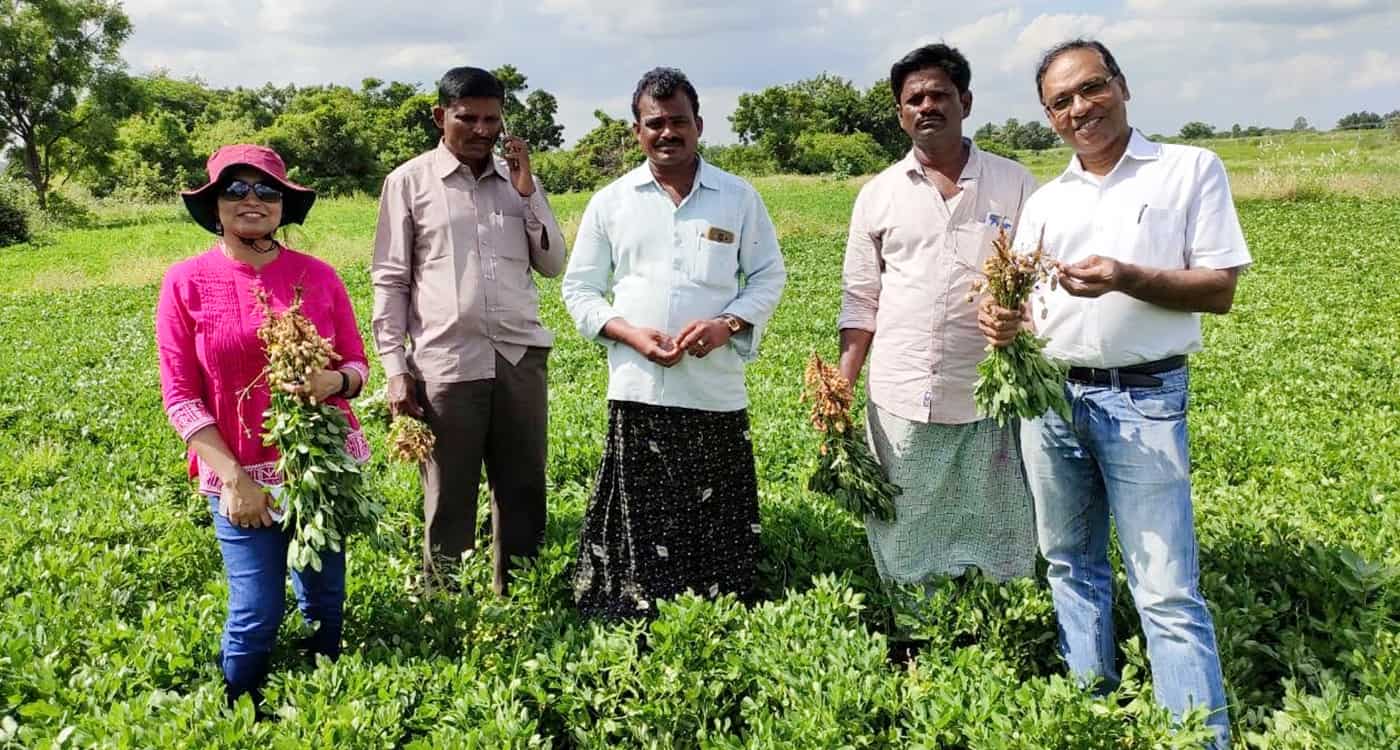 High seed rates, low seed multiplication ratio and quick loss of seed viability are some of the major challenges to the groundnut seed systems affecting the adoption of newer varieties. Given these challenges, formal seed systems alone may not cater to the needs of farmers for groundnut seeds. One of the approaches to overcome these constraints is to develop and promote decentralized seed models managed by farmer-entrepreneurs in the rural community.
n collaboration with Professor Jayashankar Telangana State Agricultural University (PJTSAU) and Groundnut breeding team of ICRISAT's Asia Research Program, ICRISAT's Agribusiness and Innovation Platform (AIP) started SBV's pilot initiative in kharif 2019 with 10 farmers of Nagarkurnool and Jogulamba Gadwal in Telangana and promoted them as seed entrepreneurs through training.
The SBV training covers best crop production practices, provides nucleus seed of groundnut variety GJG 32 (ICGV 03043), a high-oil, high yielding and farmer preferred variety,  on-field assistance at critical stages of crop growth, harvesting assistance, procurement and buying back the produce by paying more than market price (` 50 per kg vs. ` 45 per kg for last kharif crop), facilitating seed processing and selling the processed high quality seed at reasonable cost to farmers.
About eight tons of seed from the kharif harvest has been used for cultivation of 40 hectares during post-rainy season (rabi) crop, which is set to be harvested soon. SBV's post-rainy season workshop and training was held at Regional Agricultural Research Station, Palem, Telangana, in November. Several farmers participated in the workshop of which 10 were selected in the second cohort.
Read full story originally published via ICRISAT Happenings: http://gldc.cgiar.org/india-groundnut-farmers-seed-business-debut-yields-big-profits/