India groundnut farmers' seed business debut yields big profits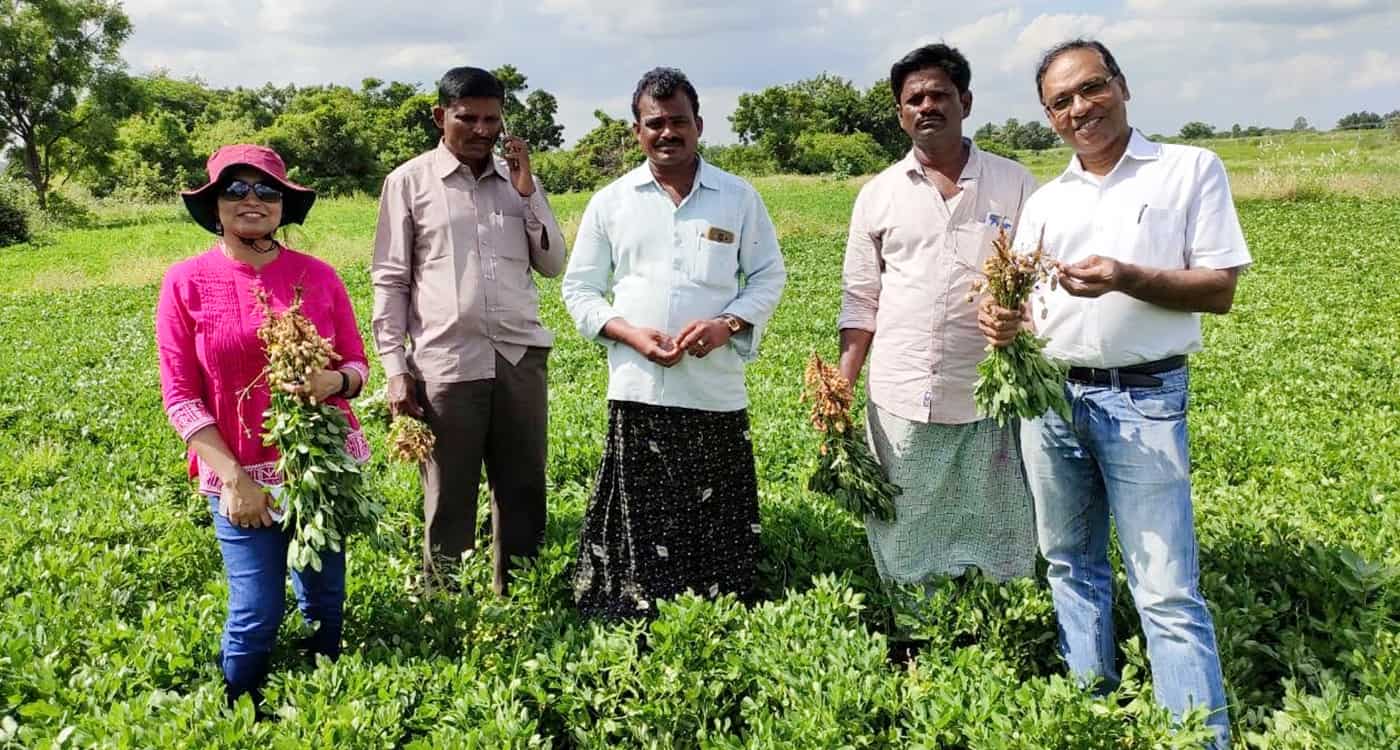 A group of Indian farmers who made their entrepreneurial debut last year increased their income by as much as US$ 982 (₹ 75,000) per hectare with good quality seed of high-yielding groundnut varieties and improved technology. Handholding by ICRISAT in pre-production to after-sales under its Seed Business Venture initiative helped the farmers realize high yields and incomes in just one crop season.
"The yield has been much better with the GJG 32 variety as it is resistant to leaf spot disease. Crop stayed green till harvest and could be used as fodder to fetch additional income," said Chandrashekar Reddy, a farmer from Nagarkurnool in Telangana state, who was a part of the rainy season (kharif) cohort last year.