Inclusive Agribusiness: Transforming the Landscape for Women and Youth in Agriculture
From

CGIAR Initiative on Diversification in East and Southern Africa

Published on

17.08.23

Impact Area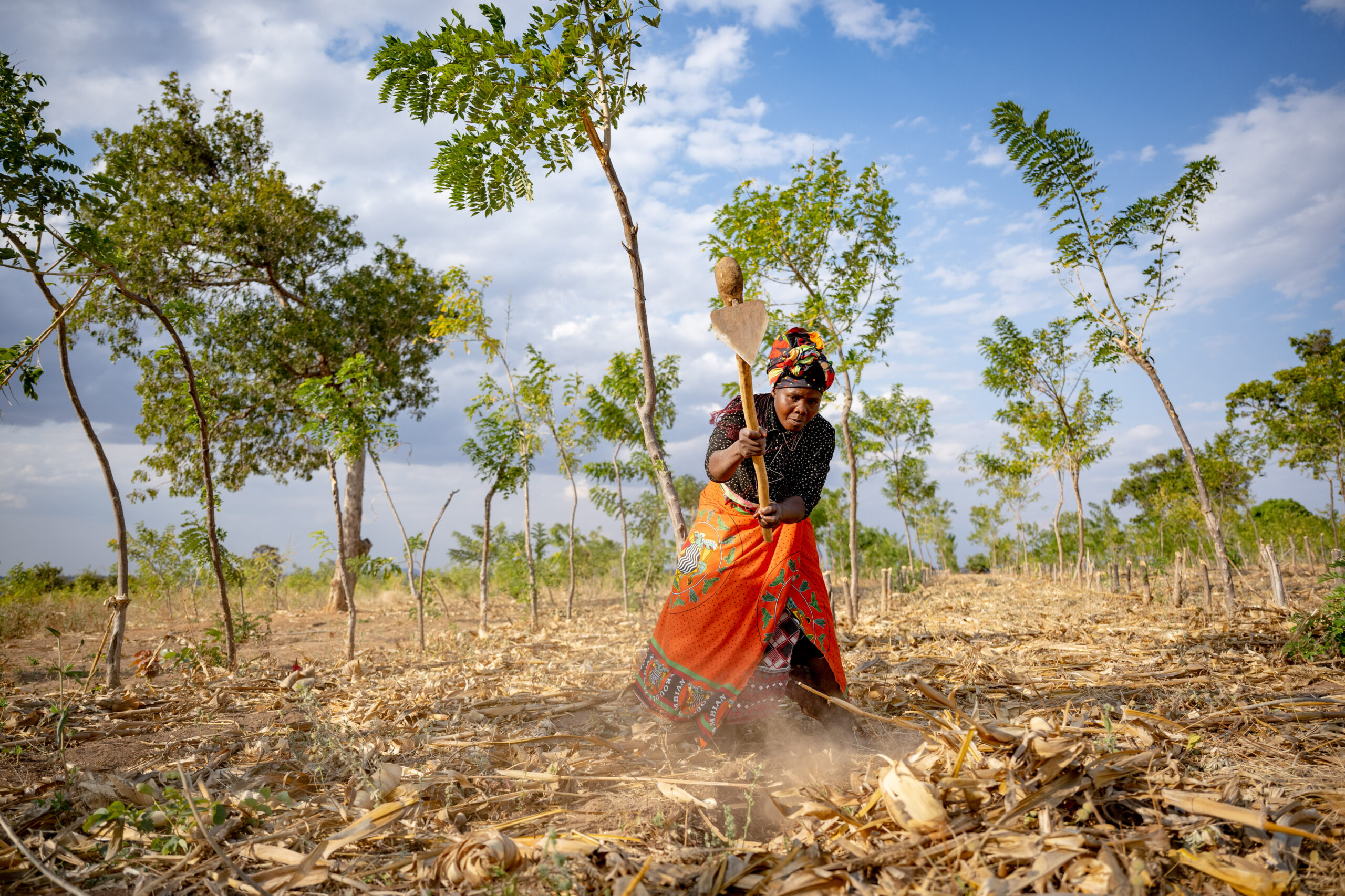 In Africa, women's contributions to agriculture are immense, as they form the largest share of the agricultural labor force. However, women face numerous challenges that perpetuate their economic inequality. These challenges include limited access to quality farmland, the inability to mobilize male family labor, the absence of cash income and credit, and the burden of unpaid domestic work.
The 13th  Gender, Work and Organization (GWO) held from June 28-30 explored the theme of marginalized gender identities and how intellectual activism can revolutionize work and organization. The International Water Management Institute (IWMI)-led initiative, led a collaborative session on "Inclusive Agribusiness: key changes that must happen for a more inclusive agri-business growth" under the CGIAR Regional Integrated Initiative, Diversification in East and Southern Africa, also known as Ukama Ustawi.
With women constituting a significant portion of the agricultural workforce in Africa, it is essential to address the structural and societal barriers that hinder their empowerment and equality. As such, key changes within agribusiness are required to foster a more inclusive environment for women and youth in agriculture.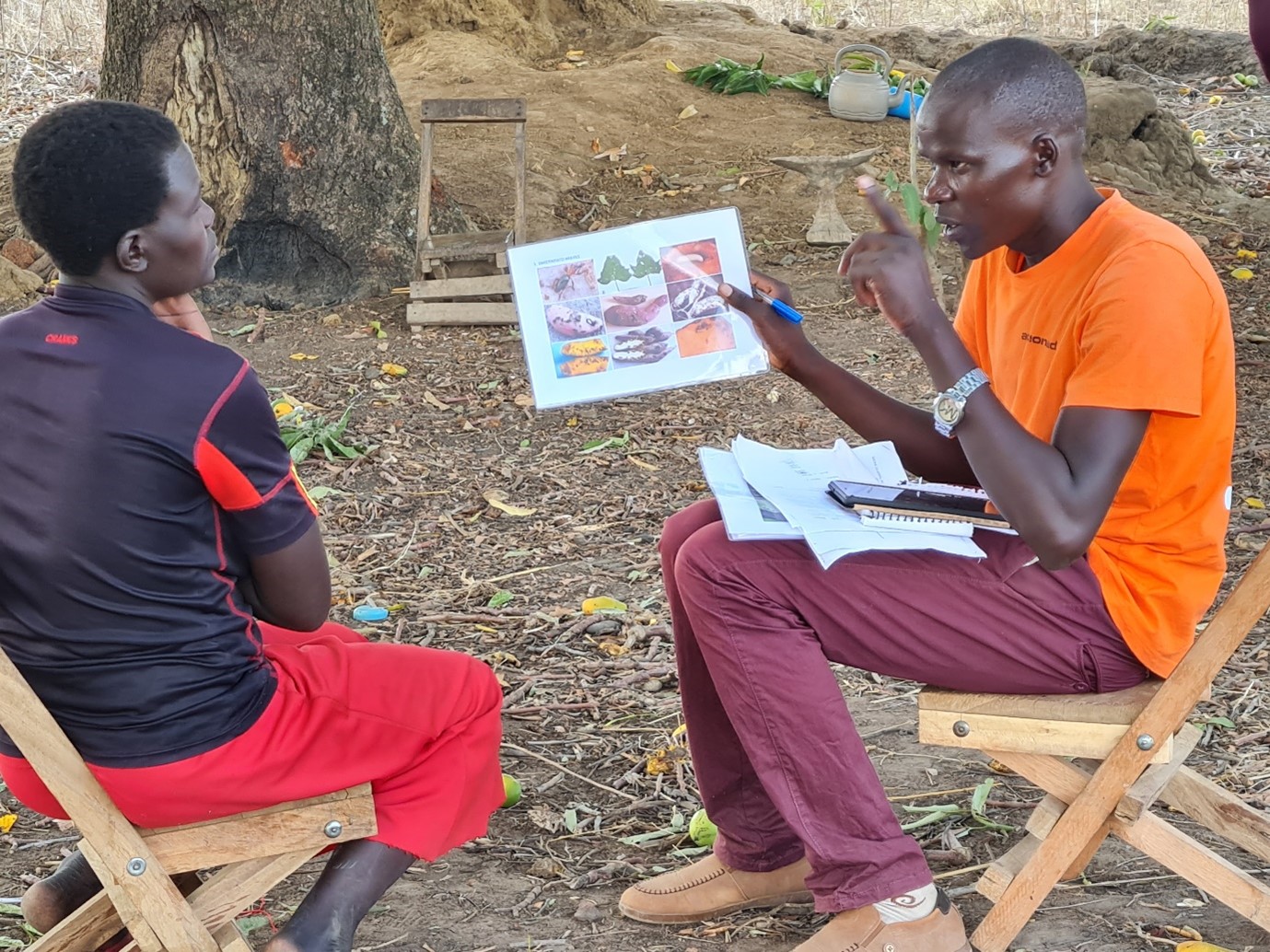 Back row: Ms Bhekiwe Fakudze and Dr Ojongetakah Enokenwa
Front row: Ms AnnRita Njiru, Ms Ngowenani Nohayi, and Ms Precious Greehy
Conversations from the panelists addressed why and where change needs to happen and what progress has been achieved. One of the issues raised was the need to consider women's domestic care burdens with increasing opportunities for women in agri-business in Africa. Dr Eileen Nchanji, a Gender and Social Inclusion Expert working with the Alliance Bioversity International – CIAT, spoke about how improved agricultural technology can help reduce women's triple burden and increase their productivity. Drawing from key examples, Dr Nchanji presented the program 'Train a Woman and Feed the nation case of Totahara' where the ability to address entrepreneurs' different needs (training, mentorship and coaching, finance, equipment, and market) at different stages of their journey made a significant impact for households. The power of engaging youth within the agricultural sector was also highlighted by Dr Nchanji through the work of a youth-led enterprise, Imara Tech in Tanzania. Their role in the agribusiness sector through the use of mobile threshers has increased youth employment.
Taking a different look at how one may achieve more inclusive agribusiness for women and youth, the AnnRita Njiru unpacked what shapes production, value chains, entrepreneurship, and why mentorship is key. She raised the following: "Although women form a large part of the workforce in agricultural value chains, they are unable to participate fully due to some unique challenges that they need to navigate including access to resources like land, inputs, and capital." Currently the Rallying Cry is working closely with the Ukama Ustawi initiative to build and support the personal and business resilience of women agribusiness leaders as part of the work the gender and social inclusion team is doing on Ukama Ustawi. According to Ms Njiru, targeted efforts should focus on: i) All stakeholders, including men, must be involved in finding solutions for more sustainable and long-term results, especially in rural settings where men are the household decision-makers; ii) Over and above the systemic challenges, women need to overcome many cultural and gender socialization norms and coaching helps to support women as they continue to take up roles traditionally left to men and lead their communities, and iii) Coaching is central to building leadership skills for self and team leadership that help attract strategic partners, including capital providers.
During the panel discussion, it was evident that policy is essential in addressing the challenges women and youth face within the agribusiness ecosystem. Precious Greehy, head of Gender and Youth from , noted that policy is central for transformative and inclusive change. She said that: "While women's position in society has changed drastically over time across various sectors of the economy, thanks to global efforts such as the SDGs and regional or country policy efforts on gender equality, women, especially in rural communities, remain over-represented in informal economies".  This means that there are a myriad of related challenges rural women in particular are facing.  Some of these challenges are: limited access to employment contracts, legal rights, and social protection, and are often not paid enough to escape poverty. Ms Greehy added that: "Women without legal recognition in legislation, policies, and sustainable frameworks thus face several challenges, from lacking due diligence rights, not having equal access to inputs, and missing out on health and safety measures to lacking land (inheritance) rights". The panelists were in agreement that to change the status quo, an enabling policy environment for rural and marginalized women is needed, with a multisector approach across policy levels – all the way to productive value chains.
Ms Bhekiwe Fakudze, an Agricultural Economist at IWMI working on the Southern and Central Africa Regional Innovation Hub Southern and Central Africa Regional Innovation Hub – Water and Energy for Food Grand Challenge, noted that to ensure the enabling environment is conducive for women to participate fully, we have to address poor access to finance and the lack of access to high-value markets. Women entrepreneurs face multiple difficulties in securing funding due to a lack of collateral in the form of land and other tangible assets. Even if they have access to finance, the cost of borrowing is unaffordable for them. One of the ways in which one can tackle this problem is by offering blended finance to women and men agribusinesses which have the potential to unlock commercial finance and investment.
Against the backdrop, IWMI's GESI framework developed for inclusive agribusiness in East and Southern Africa has been designed to ensure that planned interventions are designed and implemented to empower more women and youth as farmers, agribusiness owners, and actors with voice and visibility across agribusiness value chains. Recognizing that the future of agribusiness in the ESA comes with environmental as well as social challenges, particularly for women, this framework informs Ukama Ustawi researchers and partners on the "how-to" in designing, financing, and implementing agribusiness innovations that address both the symptoms of crosscutting inequalities, as well as enable a shift in structural and systemic barriers to inclusive economic empowerment.
How can the framework help? It provides a conceptual rationale for gender-inclusive, responsive, and transformative change processes. As well as a suite of actionable pathways to reach, benefit, empower, and transform marginalized women and youth operating in the agribusiness sector. The aim is to inform and scale up interventions that reduce gender tensions and social exclusion by addressing rights, equity, agency, and recognition of women and youth as key actors in the future of agribusiness.
Featured image: A farmer engaged in agroforestry in Zambia. Photo credit: AICCRA
CGIAR is a global research partnership for a food-secure future. Click here to learn more about the CGIAR initiative on Diversification in East and Southern Africa.
| | |
| --- | --- |
|   | These are the reflections following IWMI Ukama Ustawi Initiative and partners' participation in the Gender, Work, and Organization Conference (an international conference hosted by the Stellenbosch Business School, South Africa, June 28-30, 2023). |
Authors
Dr Ojongetakah Enokenwa Baa, Postdoctoral Fellow, Gender and Social Inclusion (GESI) Agribusiness at IWMI
Ms Phindiwe Nkosi, Communications & Knowledge Management Expert at IWMI
Dr Karen Nortje, Senior International Researcher, Gender and Social Inclusion (GESI) at IWMI
Contributors
Dr Eileen Nchanji, Gender, and Social Inclusion Expert, The Alliance of Biodiversity International and CIAT
Ms Bhekiwe Fakudze, Senior Research Officer, Agricultural Economics at IWMI
Ms AnnRita Njiru, Business Growth Strategist at the Nexus of Gender, Agribusiness, and Climate at The Rallying Cry
Ms Precious Greehy, Head of Gender and Youth at Solidaridad