In Memoriam – Dr. M. S. Swaminathan
From
Published on

03.10.23

Impact Area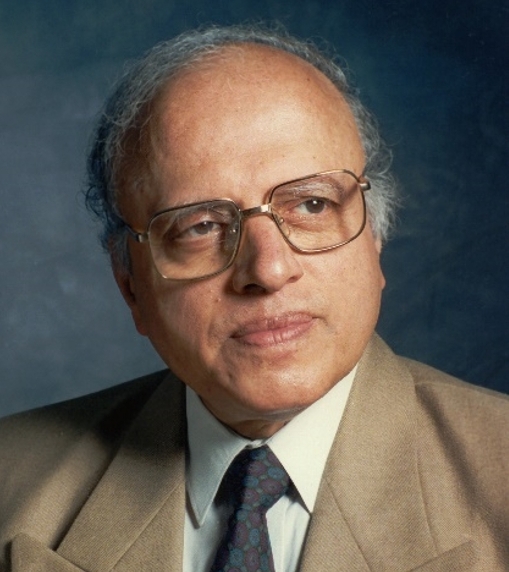 Dr. Mankombu Sambasivan Swaminathan, a renowned scientist and former Chair of the IWMI Board of Trustees, has passed away, leaving a global legacy of commitment to agricultural research and sustainable development. Known as the father of India's Green Revolution, Dr. Swaminathan began his career in plant breeding and genetics at the Indian Agricultural Research Institute in New Delhi. He played a pivotal role in introducing high-yield wheat varieties in India and ensured their successful adaptation across the country. His work significantly contributed to the sustainability of wheat and rice production and helped prevent widespread food scarcity.
Dr. Swaminathan received numerous awards and established the M.S. Swaminathan Research Foundation in India to further his commitment to sustainable food security. Despite his accolades, he remained dedicated to empowering underrepresented communities in the sustainable development dialogue. IWMI also benefited from his leadership, and he emphasized the importance of water and land management in reducing poverty and food insecurity. Dr. Swaminathan's visionary contributions to sustainable food systems are celebrated globally, and he is survived by his three daughters.
The post In Memoriam – Dr. M. S. Swaminathan first appeared on International Water Management Institute (IWMI).