Improving farmers' livelihoods through upscaling best performing sorghum varieties for seed production and commercial products in western Kenya
From
Published on

04.08.21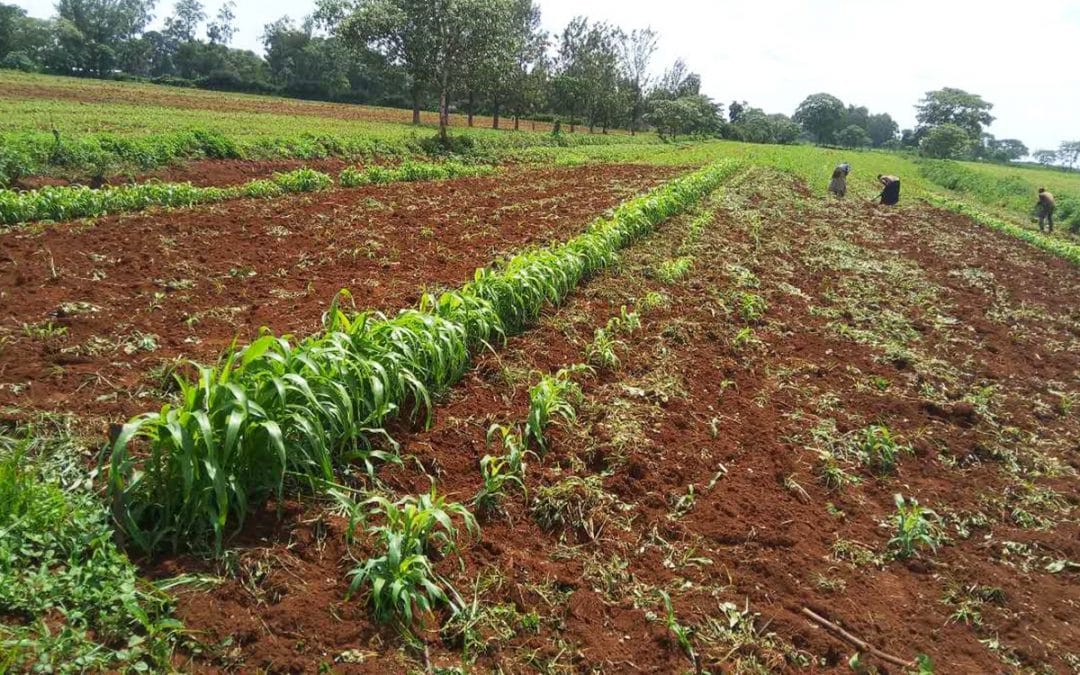 Farmers in Nyando, Kakamega and Vihiga, Western Kenya, are benefiting from the interventions of two seed system focused projects. The first project, Promoting open source seed systems for climate change adaptation in Kenyan, Uganda and Tanzania, led by the Alliance of Bioversity International and CIAT, aimed to facilitate adaptation to climate change by introducing new diversity of sorghum, finger millet and common bean, sourced from the National Genebanks of Kenya, Uganda and Tanzania. It was funded by the Benefit Sharing Fund of the International Treaty on Plant Genetic Resources for Food and Agriculture. In 2019, the project successfully introduced and tested 48 sorghum and 52 finger millet varieties in Nyando, Kenya, through a citizen science approach using crowdsourcing and participatory varietal evaluation and selection. Nyando farmers selected the best 10 sorghum and 10 finger millet varieties based on an assessment of their performance and related agronomic traits.
After the successful selection of best performing varieties, funding from the CGIAR research program on Grain Legumes and Dryland Cereals (GLDC) supported the project, Upscaling best performing varieties of sorghum for seed and production and commercial products to generate incomes for farmers. The objective was to upscale and commercialize selected varieties of sorghum and finger millet through the establishment of production units, new product creation and establishment of product value chains. The project was led by Jomo Kenyatta University of Agriculture and Technology (JKUAT), Kenya, in collaboration with the Alliance of Bioversity International and CIAT.
Sorghum multiplication and dissemination of quality seed to farmers in Nyando, Kakamega and Vihiga
Based on the variety assessment of the farmers, seed was multiplied of the 10 selected sorghum varieties; the amount was complemented by seed of three sweet sorghum varieties developed by JKUAT through its Biotechnology and Breeding programs, in collaboration with the Institute of Botany, Chinese Academy of Sciences. Multiplication was done in two seasons in 2020 and 2021 and quality seed distributed to over 1000 farmers in the Nyando, Kakamega and Vihiga regions (Photos 1-2). The first seed multiplication was done on a two-acre piece of land in Nyando together with 100 farmers. About 1200 kg of seed was produced, some of which was donated to the Nyando community seed bank, the Vihiga Community seedbank and to more than 300 farmers in Kakamega. The second multiplication cycle was carried out in Vihiga, Kakamega and Nyando, to have a sustainable supply of high-quality seed to farmers for planting during the next planting seasons. The seed multiplication activities were always accompanied with training in sorghum production and benefited farmers from the three regions.