Improved eating: Healthy benefits of fortified snacks
From
Published on

14.07.21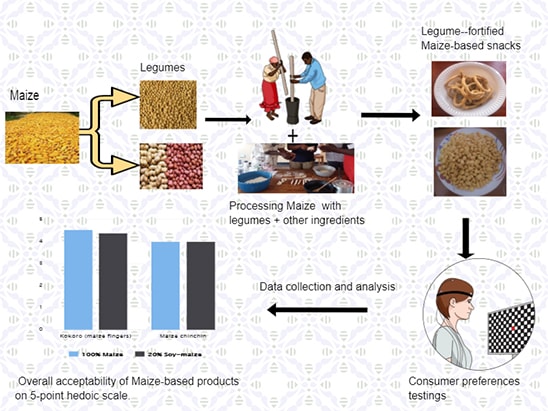 Eating healthy snacks is one way to combat poor nutrition, while legumes can replace animal-based proteins in various preparations. Snacks fortified with legumes, particularly soybean, are nutritious enough for household consumption. They are rich in protein, fiber, and minerals such as iron and zinc, and are satiating.
Researchers carried out a recent study to evaluate the physical, nutritional, anti-nutritional properties, and consumer preferences of five snacks produced from maize and soybean.
The five maize-based products prepared from high-quality maize flour (HQMF) and high-quality soybean flour (HQSF) were plain maize finger, spiced maize finger, spiced fortified maize finger, plain maize chin-chin, and soy-maize chin-chin. In addition, the soy-maize chin-chin product was prepared using 100% HQMF and HQSF in an 80:20 proportion.