Impact of CGIAR research programs highlighted in ag fair
From
Published on

24.07.23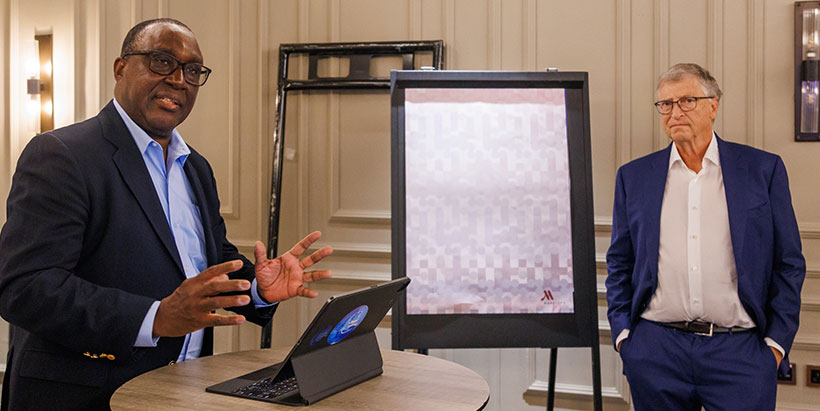 To showcase CGIAR's research impact in addressing food and nutrition insecurity, climate change, and poverty in Africa, an innovative exhibition was organized in June  in Lagos, Nigeria.
The exhibition was organized by the Bill & Melinda Gates Foundation, the International Institute of Tropical Agriculture (IITA), and the African Agricultural Technology Foundation (AATF)  for Bill Gates to spotlight some of the institute's research and delivery activities and results.
Bill Gates was in Lagos and Abuja recently to "look at the progress of development and innovation projects and primary healthcare provision, nutrition, and financial inclusion in Nigeria."
Incoming IITA Director General Simeon Ehui, also the CGIAR Continental Director for Africa, commended Bill Gates and the Foundation for the continuous support to IITA and CGIAR in ensuring food security in the region. Ehui highlighted a previous visit by Gates to Kano, Nigeria, in 2011, which resulted in the scaling up of AflasafeTM, one of IITA's biggest and most impactful innovations.
Ehui also mentioned how the multi-partner program called Technologies for African Agricultural Transformation (TAAT) led by IITA with support from the Gates Foundation and African Development Bank (AfDB) is helping to scale many agricultural technologies and innovations in Africa.