ILRI's 'Azizi' facility is storing samples of livestock and wildlife biodiversity for future research
From
Published on

26.06.20

Impact Area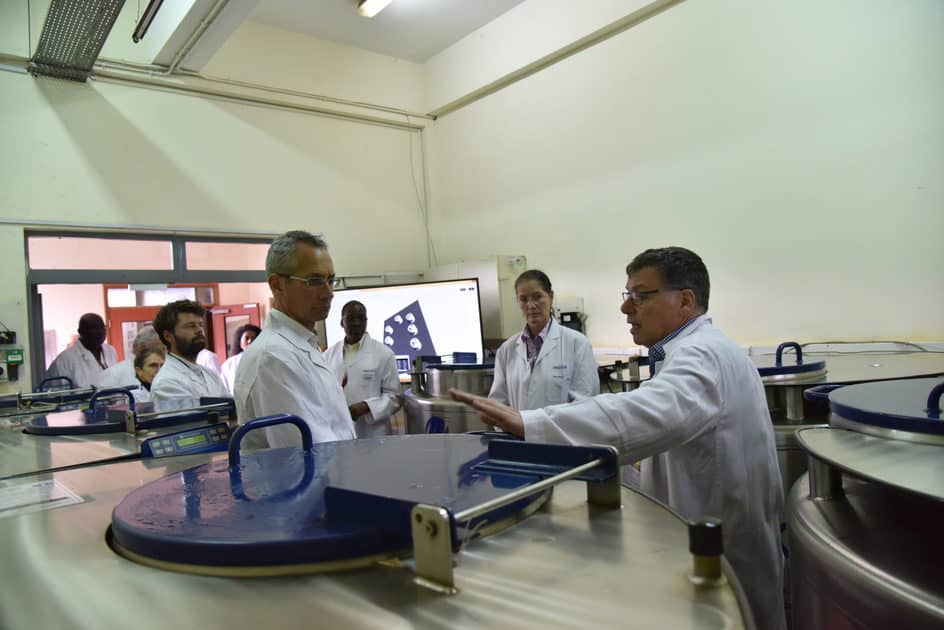 Written by Ekta Patel & Paul Karaimu
The International Livestock Research Institute (ILRI) stores biological samples from a diversity of species, which provide an immense genetic library for research in zoonosis, genetics, reproductive technology and breed preservation.
In 2013, ILRI developed a facility known as 'Azizi', the Swahili word for treasure, for keeping in long-term storage the biological materials collected by the institute during the course of routine  research activities. These materials include a wide range of samples such as blood, serum, DNA, RNA, tissue, and pathogens from insects, livestock and wildlife species in Africa. They are stored in cryogenic freezers under liquid nitrogen at the Azizi 'biorepository', which can hold up to half a million biological samples.
While Azizi is unlike the Svalbard Global Seed Vault, in that it does not store seeds which can be regrown, the repository could become the go-to place for genetic material for studying animal diversity and adaptation that contributes to global food security. Located at the ILRI campus in Nairobi, Kenya, this one-of-a-kind storage facility can be a treasure trove for researchers looking into understanding animal genetic diversity, animal disease evolution and resistance mechanisms of animal diseases. . . .