ILRI and China's Nanjing Agricultural University commit to deepen collaboration for livestock research and capacity development
From
Published on

19.11.19

Impact Area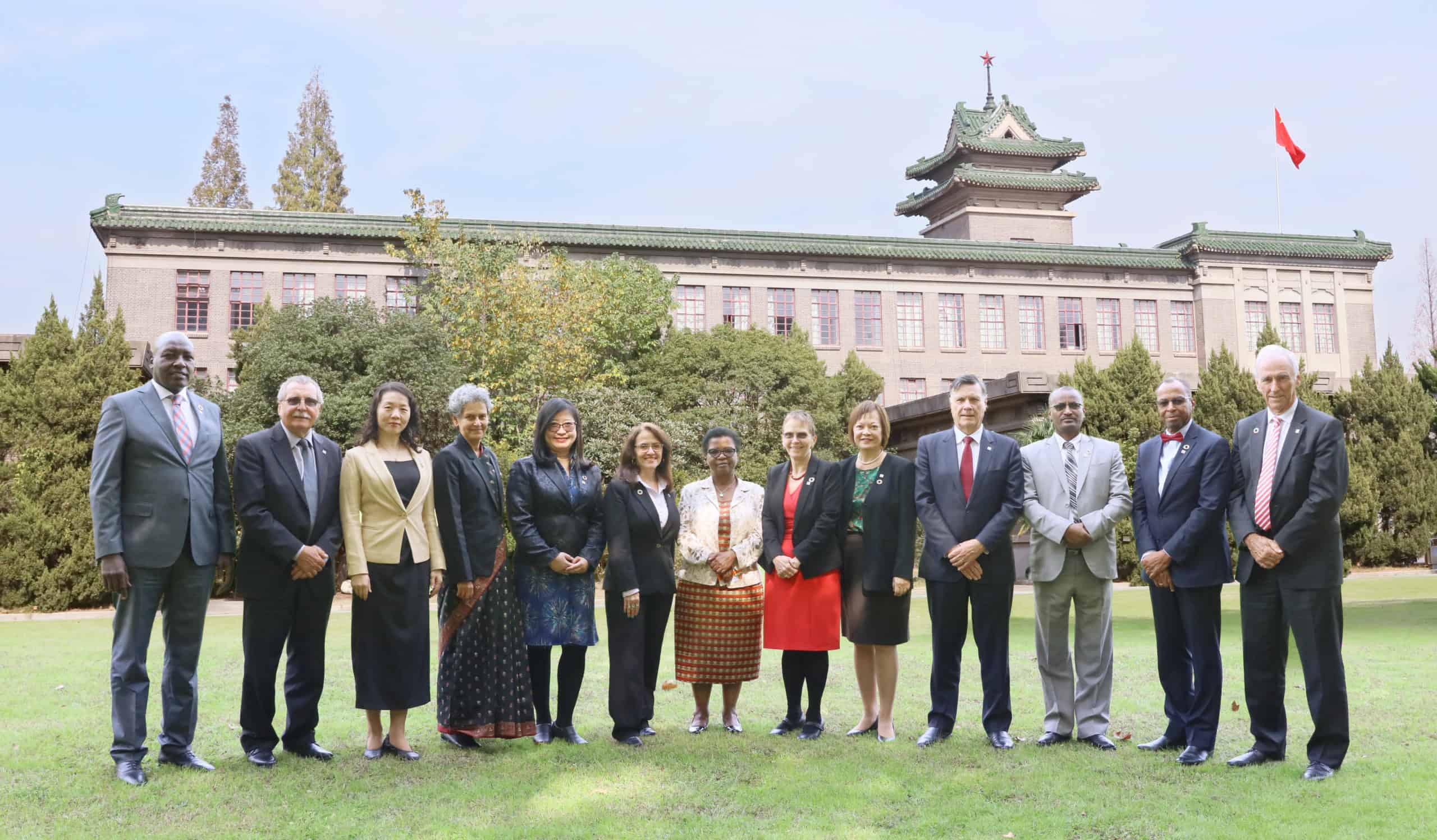 Over the past two months International Livestock Research Institute (ILRI) and Nanjing Agricultural University (NAU) have had a number of engagements between senior managers and scientists that have enabled identification of priority collaboration areas for livestock research and capacity development. These culminated in the signing of a memorandum of understanding between the two institutions on 30 October 2019.
On the far east of China, in Jiangsu Province is the former capital city known as Nanjing. Here, NAU is among a group of elite Chinese universities selected as a double first-class discipline institution. With over 20 colleges divided into five faculties, the university's major research areas are spread across its four campuses, namely, Weigang campus, Pukou and Jiangbei (new campus) and Baima campus.
In September 2019 the vice president of this elite university, professor Hu Feng, with a delegation of university college deans visited ILRI to discuss potential areas for collaboration. After a fruitful discussion between members of their faculty and ILRI scientists, research synergies pertaining to livestock genetics, feeds and forages and in areas of animal health research related to African swine fever were identified with potential opportunities in peste des petits ruminants and antimicrobial resistance research. Across all these research areas, capacity development presents a key opportunity, not least through connections exemplified, for example, by the long-standing partnership between the Confucius Institute and Egerton University.
The meeting identified a potential novel and new 'tripartite arrangement' between NAU, African Universities like Egerton and possibly Hawassa University, located in Ethiopia and ILRI as a new way of working at the interface of capacity development and livestock research for development. . . .