IITA Y-SWEP biogas technology: A sustainable energy solution and gateway to more research
From
Published on

21.02.22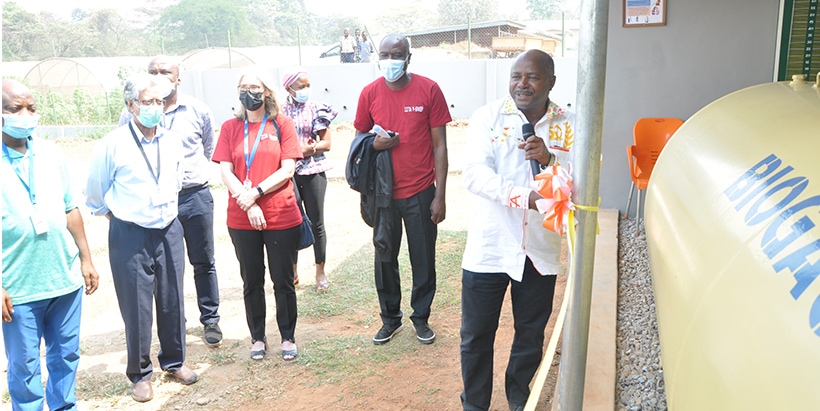 IITA has taken another step in implementing a circular economy within the Institute by launching two biogas installations for power generation and waste management. The IITA Youth in Sustainable Waste Eco-Recycling Program (IITA Y-SWEP), under the supervision of Deputy Head of Facility Management Services Martins Akeredolu, on 19 January inaugurated the Anaerobic Digestion Biogas Installations on the IITA campus in Ibadan, Nigeria.  
IITA Director General Dr Nteranya Sanginga presided over the official ribbon-cutting ceremony attended by senior management personnel and external project partners. 
In her opening remarks, an enthusiastic Deputy Director General for Corporate Services, Hilde Koper, hailed the initiative, providing the general IITA Staff Canteen and Cappa Canteen with energy supply for cooking. She noted that these biogas installations are small steps to help IITA become greener, adding to earlier efforts, including installing solar panels for electricity, solar streetlights, and a waste separation system.