IITA-Tanzania hosts Member of Parliament
From
Published on

22.11.21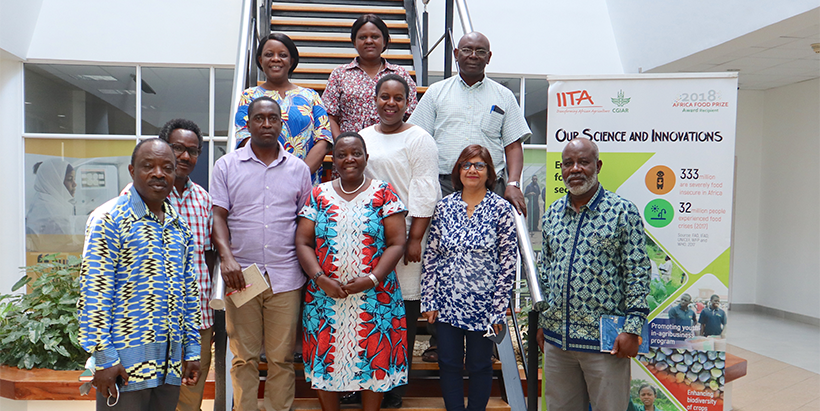 A Special Seats Member of Parliament, Hon. Neema Lungangira, visited IITA at its Eastern Africa regional headquarters in Dar es salaam, Tanzania, on 26 September, at the invitation of Leena Tripathi, the Eastern Africa Hub Director.
The Honorable MP was received by Tripathi and senior members of IITA staff and Amos Omore, the International Livestock Research Institute (ILRI) representative for Eastern and Southern Africa housed at IITA-Tanzania.
The team held a brief meeting to identify mutual areas of interest for collaboration. These included addressing food safety, malnutrition, and stunting in the country—major areas of concern for the MP.
"I fail to understand how Tanzania, which is food self-sufficient, also has very high levels of malnutrition and stunting in children. This means while we are food secure, we are definitely not nutrition secure. My concern then is how to promote nutrition-sensitive agriculture," Hon. Lugangira said.