IITA and partners meet with Togo president and officials to discuss joint projects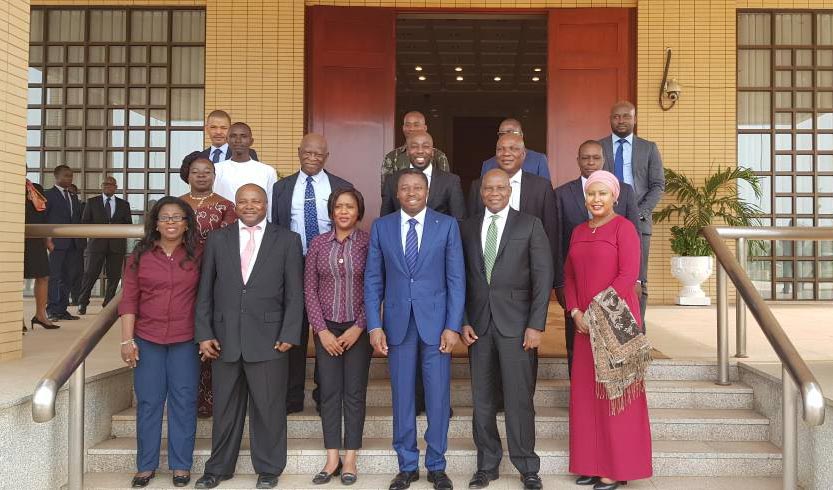 The IITA Director General, Nteranya Sanginga, in a joint delegation with the CEO of the Nigeria Incentive-Based Risk Sharing System for Agricultural Lending (NIRSAL), visited Togo on 24-26 January at the request of the African Development Bank (AfDB) President and the President of Togo.
The joint mission met high level officials of Togo, including the Chief of Staff of the President of Togo, the Secretary General of the Presidency, the Ministers of Agriculture, the Minister of Trade and Private Sector Promotion, Advisers to the President, Advisers to the Prime Minister, the Central Bank Governor, several commercial bank directors, the CEO of Grans Moulins du Togo, the CEO of Brasseries du Togo, the DG of the Togo Agricultural Research Institute, and directors in various ministries and technical agencies of the Government of Togo (GoT). The mission was facilitated by the AfDB Country Manager who also participated in all the sessions.