IITA partners in launch of Tanzania's national cassava strategy
From
Published on

27.05.21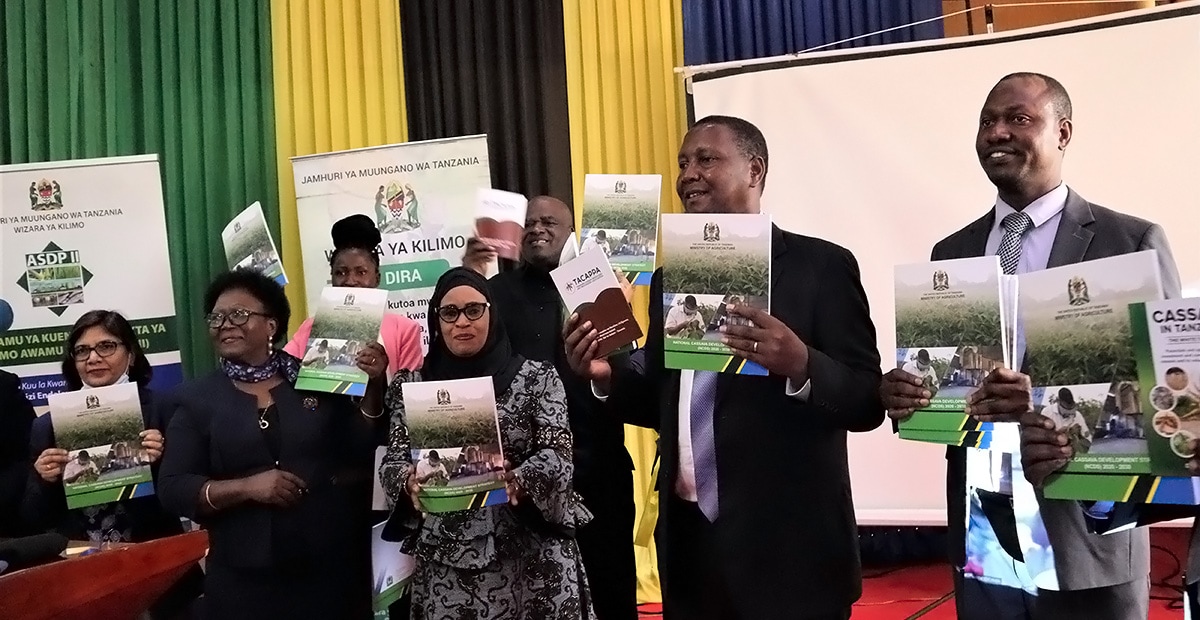 A large delegation from IITA joined other cassava stakeholders in the official launch of the National Cassava Development Strategy by Tanzania's Minister of Agriculture on 7 May in the country's capital, Dodoma.
IITA was also among the main sponsors and played a key role in the event's organization, which provided a forum for all stakeholders to discuss how to operationalize the strategy to commercialize and industrialize cassava in Tanzania.
In his remarks, the Agriculture Minister, Hon. Adolf Mkenda assured the stakeholders that the government is prepared to collaborate to develop a cassava value chain to improve smallholder farmers' livelihoods.
"We cannot meet the demand for cassava in China without farmers adopting good agronomic practices and improved varieties. Researchers are doing a good job in these efforts; without research, we cannot succeed in agriculture,'' the Hon. Minister said.
The minister identified the priority areas for cassava commercialization, including research on diseases, good agronomic practices, and improved varieties. He noted that developing seed systems with rapid multiplication technologies would enable farmers to access clean planting materials easily, including good extension services that incorporate advanced technologies, including digital extension tools.