IITA-led Zero Hunger Project partners IFAD-VCDP to empower women processors in Ogun State
From
Published on

24.06.22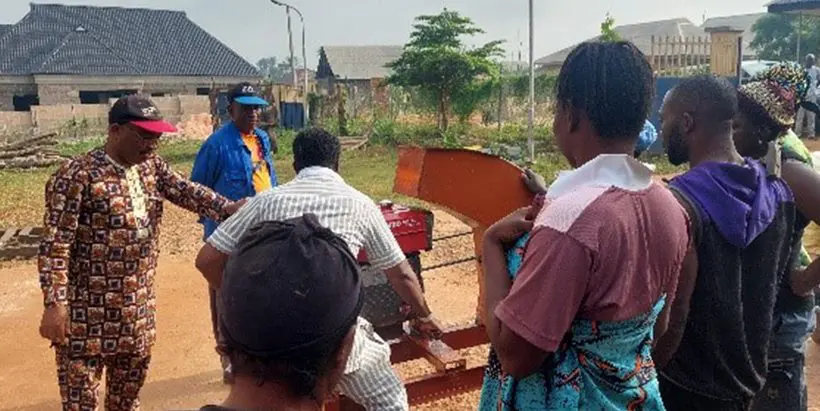 Through funding from the International Fund for Agriculture Development (IFAD), IITA has empowered women processors in Ogun State by donating a wet hammer mill and a press on 31 May to the FGN/IFAD-VCDP Assisted Cassava Processing Center in Bara Obafemi Owode Local Government Area in the state.
The women were thrilled when the IITA Postharvest Specialist Peter Kolawole informed them of the wet hammer mill's durability and efficiency. He added that it could process 4 tons of cassava per hour, compared to the previously used grater, which ideally grates 2 tons per hour under the same conditions.
The Zero Hunger Project Monitoring, Evaluation, and Learning Manager, Oyewale Abioye, speaking on behalf of the Zero Hunger Project Lead Debo Akande, disclosed that the donation of the equipment was made possible through the strong partnership between IITA and the IFAD VCDP team in the state. He informed the processors that the project had trained 14 fabricators across the state, introducing Segun Salisu—one of the trained fabricators whose workshop was in the Local Government Area. He charged them to take advantage of the capacity in the state to build more machines.