IITA joins with Tanzania's Ministry of Agriculture to organize starch stakeholders' meeting to expand cassava commercialization
From
Published on

20.01.22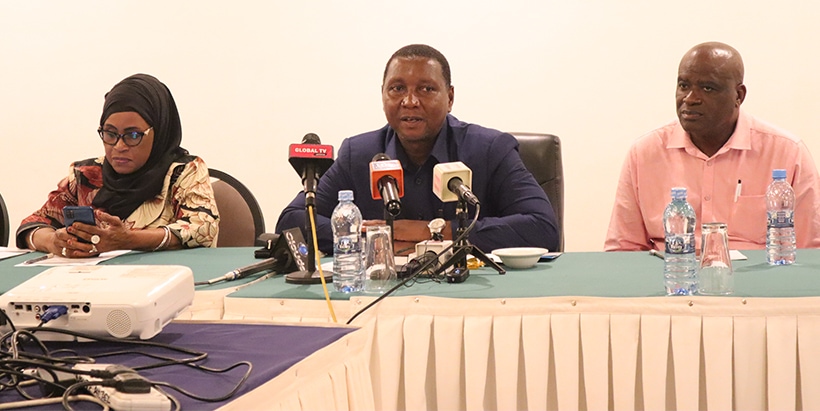 As part of efforts to realize the national cassava commercialization strategy, IITA, through the BEST Cassava project, co-organized a starch meeting with the Ministry of Agriculture under the Honorable Minister, Professor Adolf Mkenda. The meeting brought together cassava producers, starch processors, importers, and various institutions in trade and regulatory bodies.
The objective of the meeting was to facilitate discussion to understand the starch needs of importers and identify market opportunities available for cassava producers, creating demand for commercialized, high-quality planting material of superior cassava varieties. The event took place on 30 November in Dar es Salaam and was graced by the Hon Minister.
The Minister said he had convened the meeting to learn from the starch importers their needs in terms of quality and quantity. This information will help the cassava producers to meet the market demands and reduce importation.
Upendo Mndeme, the Ministry's cassava desk officer, indicated that the event is part of efforts to commercialize cassava in the country, as spelled out in the recently launched National Cassava Development Strategy. IITA, through her BEST Cassava project, played a key role in its development, publication, and launching.
"Currently, most cassava grown in Tanzania is for home consumption, yet it has great potential as a cash crop and can improve lives of rural communities,'' said Regina Kapinga, BEST Cassava Project Leader and Head of Advocacy and Resource Mobilization Unit. Furthermore, she said researchers had developed high-yielding improved varieties with moderate to high-starch content.