IITA, Exchange VZW, and HORTINET collaborate on banana clean seed production toward import reduction in Malawi
From
Published on

11.09.23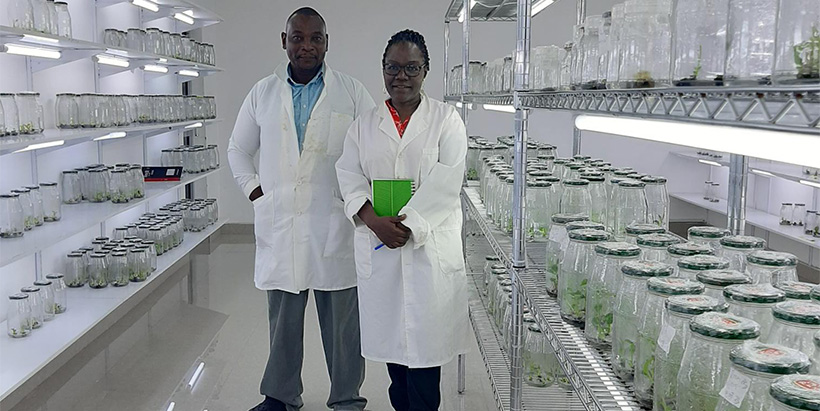 With an estimated annual consumption of 453,000 metric tons, bananas are important to Malawi. Therefore, the local production of planting material is crucial, especially since the advent of Banana Bunchy Top Virus and black Sigatoka. However, there is only one commercial tissue culture lab (HORTINET), with currently insufficient production levels.
IITA provides technical support to Hortinet Foods Limited, Malawi, on tissue culture banana seedling production within the framework of a collaborative agreement between IITA and EXCHANGE VZW established in June 2022. Hortinet aspires to scale banana production and reduce the large quantities imported from neighboring Tanzania and Mozambique.
The banana bunchy top virus and poor agronomic practices have severely impacted banana production in Malawi, resulting in over 80% loss and underscoring the need for disease-free planting material to revive production. To address this need, Hortinet owner Frankie Washoni established a commercial tissue culture lab about 23 km off Lilongwe to produce disease-free planting material for growers. Virus-free banana plants imported from Vitropic, France, were used for field establishment, and the plantation currently serves a mother garden where suckers are obtained for further multiplication through tissue culture.