IITA chief recognized for achievements by traditional king of Yoruba in Nigeria
From
Published on

15.11.21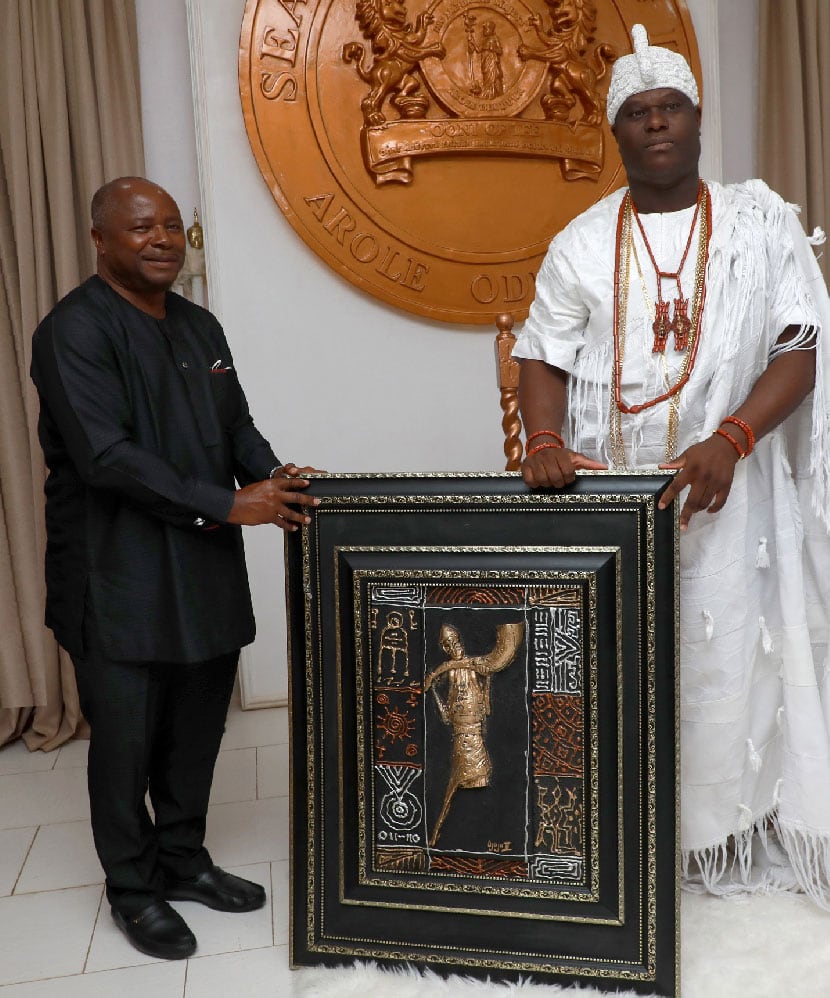 Ibadan, Nigeria — The Ooni of Ife, His Imperial Majesty, Oba Enitan Adeyeye, Ojaja II, will confer the title of Aare Afurugbin Ola of the Source (Lead Sower of Wealth and Prosperity of the House Oduduwa) on the Director General of the International Institute of Tropical Agriculture (IITA), Dr Nteranya Sanginga. Dr Sanginga is also the Regional Director of CGIAR, a global partnership that unites international organizations engaged in research about food security.
The conferment, which will take place at Ile Oodua, Ooni's palace, Ile-Ife, Osun State, Nigeria, is in recognition of Dr Sanginga's achievements as one of the illustrious sons of Africa who has contributed immensely to the development and promotion of the financial and economic stability and growth of the continent.
The Ooni (king), who is one of the most powerful and influential traditional rulers in Africa, sits in Ile-Ife, the cradle of the Yoruba people—the largest ethnic group in West Africa.
Dr Sanginga is a citizen of the Democratic Republic of the Congo (DRC) and had spent a large part of his career in Nigeria and is the first African to head IITA.
In 2018, Dr Sanginga, on behalf of IITA, received the Africa Food Prize for the trailblazing research leadership of the institute in Nigeria and the continent which has impacted positively on the lives and livelihoods of millions of smallholder farmers.
The Institute was cited for "generating solutions on and off the farm that have improved the lives of millions in the face of climate change, a surge of crop pests and diseases, and an urgent need for youth employment."
In 2016, IITA also received the Al-Sumait Award for Food Security for its sustained efforts in undertaking groundbreaking research and development that continues to positively affect the lives of millions on the African continent.