IITA-CGIAR research reveals areas to improve Africa's nutrition
From
Published on

03.07.23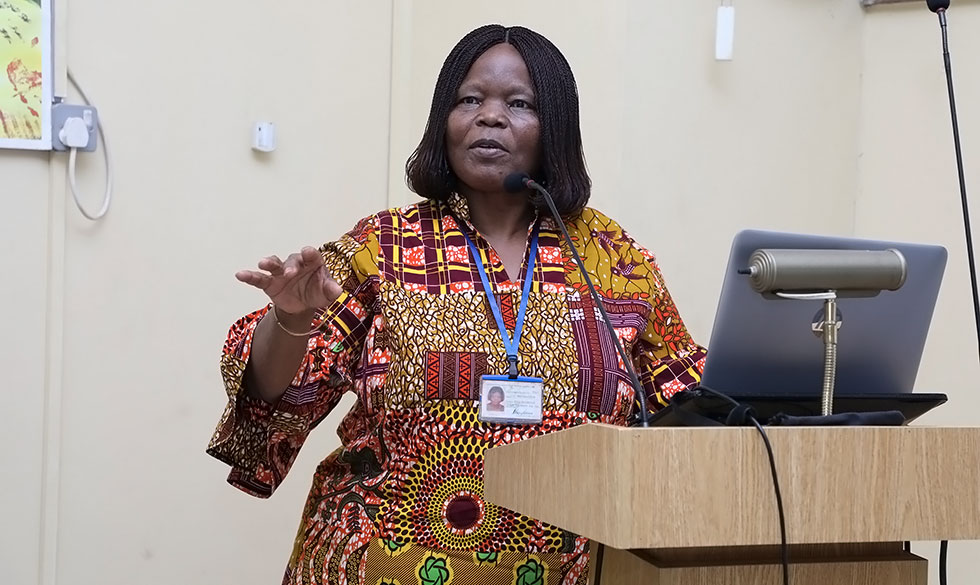 Many Africans are malnourished, micronutrient deficient, associated with diet-related non-communicable diseases, and faced with chronic hunger. Several factors are responsible for this, including climate change, the Russia-Ukraine war, and migration.
These challenges have caused a reduction in nutritious food availability. In addition, several other factors determine what people eat, such as lack of information about the nutritional value of foods, limited consumers' choices, and economic strength.
Hence, agriculture and research are crucial to addressing these issues. Similarly, one of the approaches to improving the complexity of food systems and addressing nutritional issues is having quality, timely, and complete data.
As part of efforts to address some of these challenges, IITA–CGIAR Food and Nutrition Scientist Busie Maziya-Dixon has been coordinating two projects under IITA's Research for Development (R4D) in the last three years. The projects focused on three thematic areas—rapid field laboratory assays for early-stage selections-sensory and textural quality evaluation for boiled and pounded yam, instrumental and sensory texture profile of roots, tubers, and banana/plantain food products (pounded yam, boiled yam, and gari/eba).