IITA Bioscience Center prepares university students for better science careers
From
Published on

06.08.22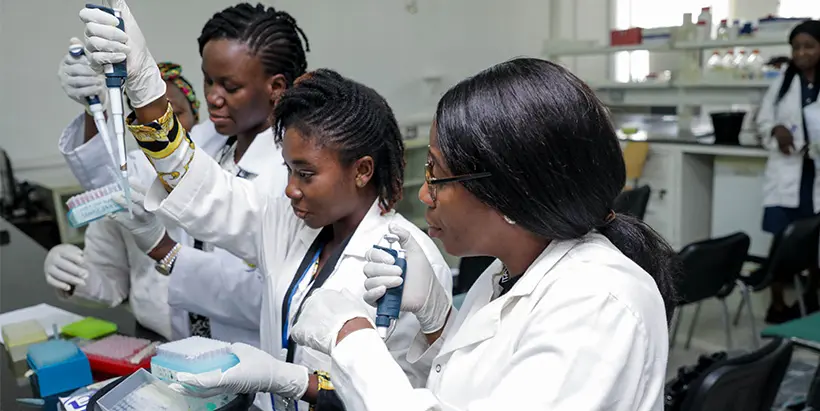 Research has shown that many university students in the science field across Africa lack practical experience using basic molecular biology techniques. This deficiency has limited their knowledge and challenges their future careers as scientists.
The IITA–CGIAR Bioscience Center has constituted an annual workshop for hands-on training on basic molecular biology techniques to prepare students for a better science career. The week-long training, usually held at the IITA Ibadan campus, assembles Masters and PhD students from various African universities. The training is also open to organizations interested in training their staff in this area.
This year's workshop accommodated 16 students, trained by nine IITA Bioscience staff, including Michael Abberton, Director of IITA West Africa Hub and Head of Bioscience Center, and Yemi Fajire, Bioscience Laboratory Manager.