IITA and TOUTON Ltd - Coffee farmer diversification strategies
From
Published on

17.06.21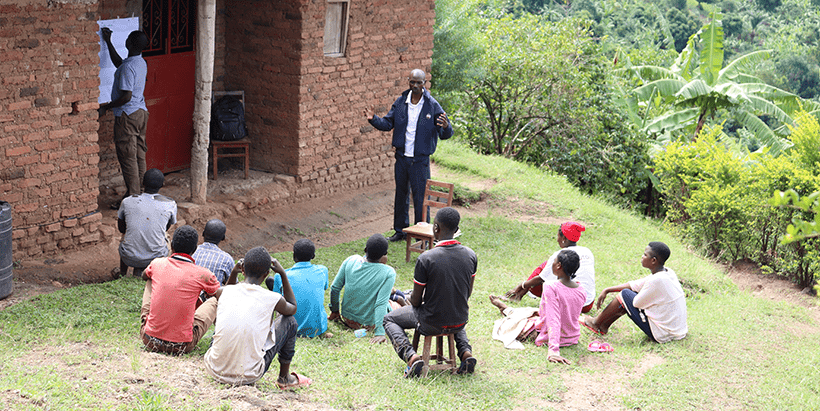 The International Institute of Tropical Agriculture (IITA) Uganda Climate-Smart Agriculture (CSA) Team spent a week in Kasese district, western Uganda, in May conducting focus group discussions with more than 150 smallholder coffee, vanilla, and cocoa farmers.
The activity is part of a collaboration between the Sustainable Food Lab, USAID, Touton, and IITA bringing together the private sector, agricultural researchers, and smallholder farmers to improve smallholder farmer livelihoods.
Kasese – approximately 7 hours and 370 kilometers west of Uganda's capital city, Kampala – is located on the border between Uganda and the Democratic Republic of the Congo in the Rwenzori mountains. The mountain range includes Africa's third highest glacial peak after Kilimanjaro and Mount Kenya – Mount Margherita which stands at 5,109 meters.  
Coffee has been grown in the Rwenzori region for generations. Top-quality Ugandan Arabica coffees are among some of the best in the world (Coffee Review, "Top Coffees of 2017," http://www.coffeereview.com/top-30-coffees-2017/page/2/). That said, in 2018, it was estimated that only 12% of households in the Kasese landscape had electricity, 29% had piped water and only 3% of households had modern toilet facilities.  IITA and Touton are supporting farmers in this landscape to improve their livelihoods from diversified strategies