IITA and Reeyor fabricate agricultural processing machines to improve food processing
From
Published on

13.12.21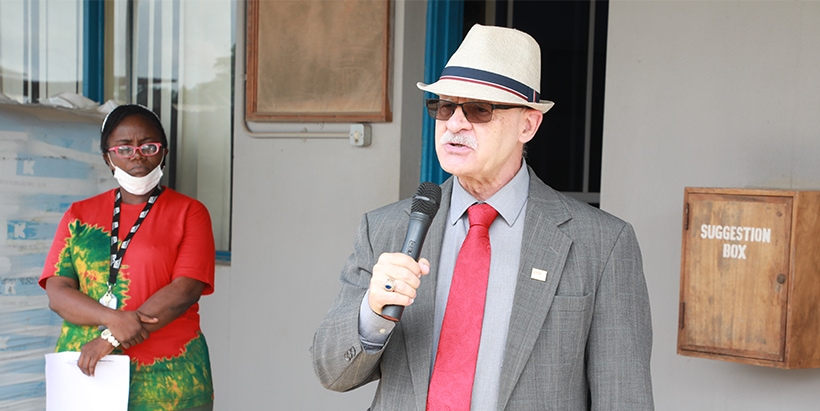 Reeyor Food and Beverage Processing Machines and Gelgoog Intelligent Technology Company Limited partnered with IITA's Business Incubation Platform (BIP) to launch the showroom of agricultural processing machines on 11 November, at IITA Headquarters. The partnership aims to involve IITA in the co-construction of the machines and create awareness for processors on their usefulness in Nigeria and sub-Saharan African. In addition, the event showcased different categories of processing machines, including fruit and vegetable processing, nut processing, pasta processing, food packaging, cone machines, and central kitchen. The Training Manager, Bolanle Olorode, moderated the event.
The Deputy Director General, Partnerships for Delivery, Kenton Dashiell, appreciated Reeyor for partnering with the Institute in providing solutions to agricultural challenges. "Partnering with private organizations is the way forward in providing solutions to agricultural challenges," he stated.
Representing IITA-BIP CEO Frederick Schreurs, Victoria Ayeni, Assistant CEO-BIP, introduced the attendees to IITA-BIP. She stated that as part of the partnership signed with Reeyor, the Agriserve Unit of IITA-BIP will work more with Reeyor because they focus on smallholder farmers and youth agripreneurs.