IITA and partners announce first Fusarium wilt-resistant Mchare cooking banana in Tanzania
From
Published on

26.06.23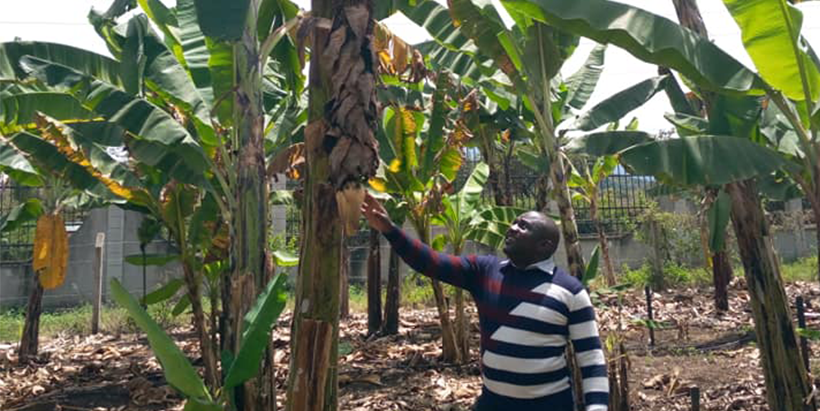 To address the threat of Fusarium Wilt (FW) to banana production in Tanzania, IITA–CGIAR and collaborators—Nelson Mandela African Institution of Science and Technology (NM-AIST) and Tanzania Agricultural Research Institute (TARI), have announced the handover of four FW-resistant Mchare cooking bananas for multi-site evaluation by TARI and the Tanzania Official Seed Certification Institute (TOSCI) in the country.
For eight years, the IITA breeding and internal pathology department collaborated with partners from Wageningen and Stellenbosch Universities to generate Mchare hybrids resistant to various races of the Fusarium wilt fungus. FW (known locally as Panama disease) Race 1 has become a nightmare to Tanzanian farmers as the fungus can exist in the soil for about 20 years. Another strain, the Tropical Race 4 (TR4), is present in neighboring Mozambique.
"The resistant Mchare hybrids will ensure that Tanzanian farmers will be able to deal with the FW strains present in Tanzania today and those they are likely to encounter in the future," said Allan Brown, the banana breeder from IITA.