IITA and Kilimo Trust in the fight against post-harvest losses in Northern Uganda
From
Published on

15.03.22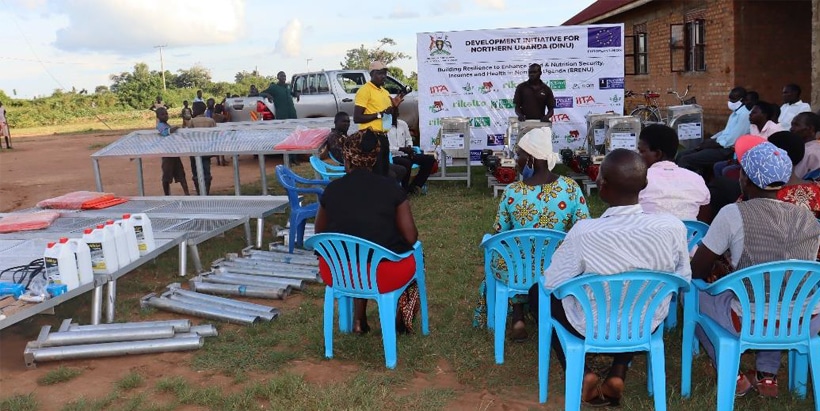 Post-harvest losses stemming from poor post-harvest handling of their crops is one of the challenges facing farmers in Lango sub-regions in districts of; Dokolo, Apac, Amolatar, Otuke, and Kwania and Teso sub-region in districts of Amuria and Kapelebyong in Northern Uganda.
Like their counterparts across sub-Saharan Africa, poor post-harvest handling is one of the main contributing factors to food insecurity, under-nutrition, and low market access due to poor quality of products in the region. The farmers lose up to 20-25% of their cassava to poor post-harvest handling. Where processing and value addition is done, it is rudimental and mostly done manually due to lack of appropriate processing technologies.
To address this challenge, as part of efforts to increase food availability, incomes and poverty reduction in Northern Uganda, the International Institute of Tropical Agriculture (IITA) and partner Kilimo Trust through the action Building Resilience to Enhance Food and Nutrition Security Income and Health in Northern Uganda (BRENU), are distributing post-harvest handling and processing equipment for major staples crops in the region to small holder farmers. BRENU is under the Development Initiative for Northern Uganda (DINU), a government of Uganda programme supported by the European Union (EU) and supervised by the Office of the Prime Minister (OPM). DINU's goal is to consolidate stability in Northern Uganda, eradicate poverty and under-nutrition and strengthen the foundation for sustainable and inclusive socio-economic development.