IITA and French Embassy explore collaboration opportunities in Ghana
From
Published on

10.08.23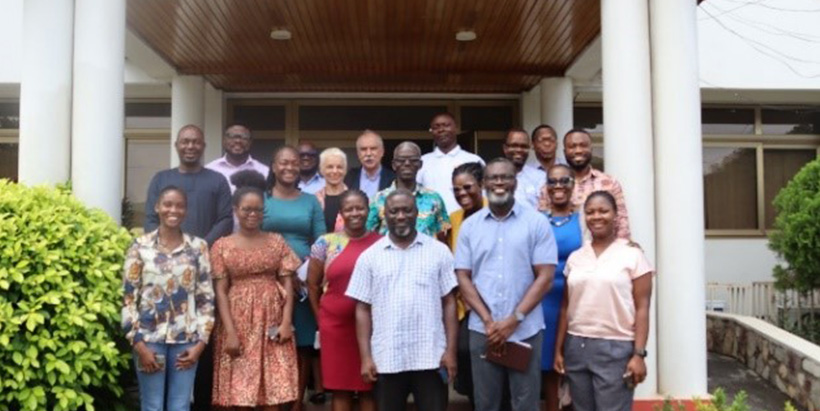 IITA
–
CGIAR
 Ghana received France's Regional Agriculture Counsellor to Benin, Cameroon, Ghana, Niger, Nigeria, and Togo, Dr Sonia Darracq, during a courtesy visit in Ghana on 18 July. Darracq was accompanied by her colleague Dr Florent Engelmann, who oversees scientific high education at the French Embassy.
The visit of the two French Embassy representatives was to get deep insight into IITA activities in Ghana and explore collaboration opportunities that will promote French companies in Ghana. Darracq explained that the French Embassy collaborates with IITA in Nigeria, and she envisions similar collaboration with IITA in Ghana.
IITA Scientist Richard Asare introduced IITA-led projects in Ghana, including the BBEST project being implemented in Nsawam; the SSPING project being implemented in Northern Ghana; the Cocoasoils program, which aims to use Integrated Soil Fertility Management System approach for cocoa intensification; AICCRA, which scales climate-smart agriculture technologies to farmers and the Sustainable Intensification of Mixed Farming systems; and CGIAR Excellence in Agronomy initiatives.