IITA and FCTA review existing partnership
From
Published on

28.02.22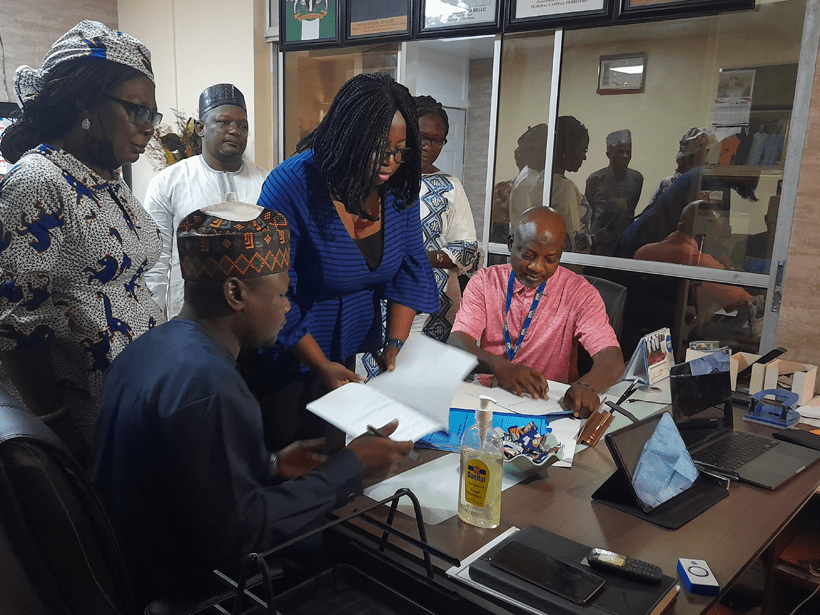 The recently-appointed IITA Abuja Station Head, Professor Lateef Sanni, on 7 February, signed a reviewed MoU between IITA and the Federal Capital Territory Administration (FCTA) on behalf of Deputy Director-General, Partnerships for Delivery, Kenton Dashiell.  
The 62-hectare facility on which the IITA Abuja Station is situated was initiated in 1985 by the Kennedy Family as part of US-based Citizens Energy Corporation's corporate social responsibility. The company collaborated with the former Federal Capital Development Authority (FCDA) to help farmers around the Territory improve their farming practices to boost productivity and enhance livelihoods. Subsequently, it was passed on to IITA, formalized with an MoU signed in 1991. The Station was only a research farm unit with farming technologies shared with farmers through field days, exhibitions, and training activities.  
When the incumbent Director General, Dr Nteranya Sanginga, assumed office in 2011, the Station received increased attention leading to the current transformation witnessed on the campus. Under the current regime, there has been a remarkable increase in the number of international and national personnel, research projects, and new and improved facilities. With the rapid change in the Station, it became necessary to review the MoU between IITA and FCTA.