IITA and Bayer launch modern breeding project
From
Published on

20.07.20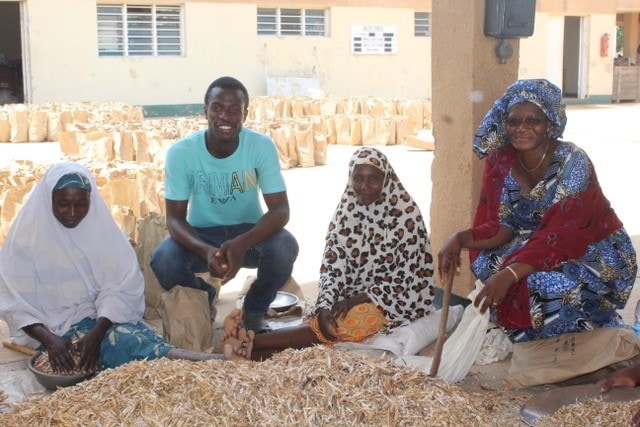 Yield improvement of important African food crops will get a boost with the launch of a new project to be implemented by the International Institute of Tropical Agriculture (IITA) in collaboration with Bayer.
Known as Modern Breeding Project (MBP), the project will focus on ensuring that IITA mandate crops—cassava, maize, cowpea, banana, yam, and soybean—achieve the highest yield possible, leading to increased crop productivity on farms.
Michael Abberton, Head of CGIAR-IITA's Genetic Resources Center and the project lead, explains: "The 30-month project will build a more effective plant breeding system that develops superior cultivars for critical African crops through a partnership with a leading private-sector seed company—Bayer."
Through this $1.2 million crop improvement project funded by the Bill & Melinda Gates Foundation, IITA will modernize its suite of breeding programs. Crop breeding is central for achieving IITA's goals of increased productivity, economic growth, and poverty reduction to support the agricultural transformation of Africa. The project expects to improve both technical and organizational elements patterned after models and best practices from Bayer.