IHC visits IITA: Promotes Indian culture
From
Published on

10.01.22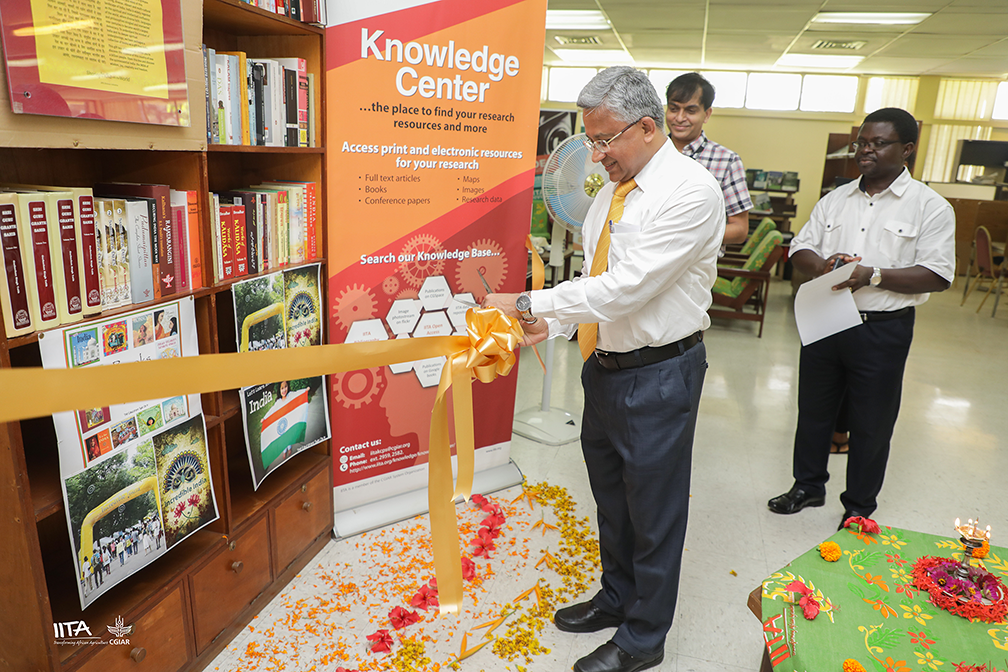 The Indian High Commissioner to Nigeria, Benin, Chad, and Economic Community of West African States (ECOWAS), Mr Abhay Thakur, and his team visited IITA Headquarters on 21 November. The visit was to launch the Indian book collection and partner with the Institute. The books on art, culture, and history donated by the Indian High Commission (IHC) promote Indian culture and expose users of the Knowledge Center to its literature.
Representing IITA Director General Nteranya Sanginga, the Deputy Director General, Corporate Services, Hilde Koper, introduced the guests to the activities and different hubs of the Institute, including youth programs that deal with the commercialization of agriculture.
Koper said collaborating with IITA will put forward the agricultural system, which can be done through improved technologies and youth engagement in agriculture.