IFPRI book: What Africa can learn from Asia about agricultural mechanization
From
Published on

04.12.20

Impact Area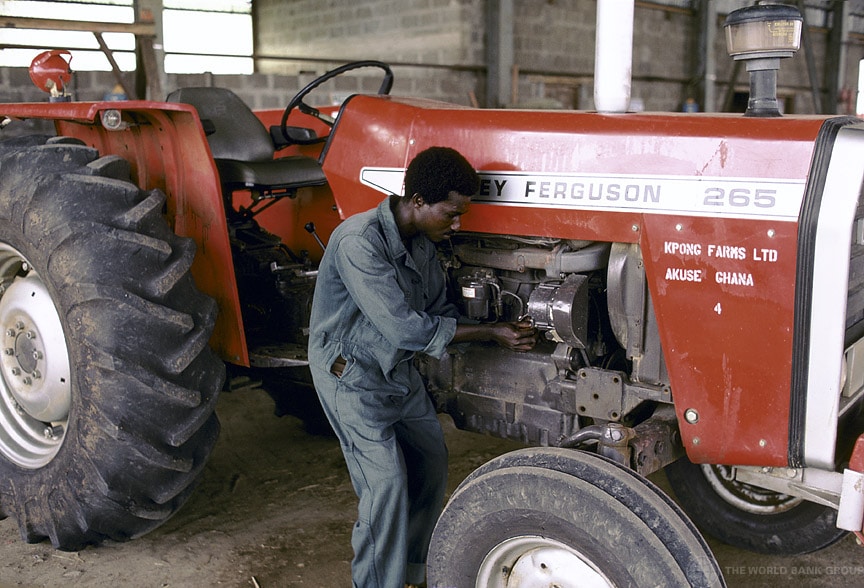 BY FRANCESCA EDRALIN
Agricultural mechanization has many benefits for developing countries: It raises productivity and lowers costs, makes supply chains more efficient, and is more environmentally friendly than traditional farming techniques. Mechanization is key for Africa's agricultural transformation, which must adapt to the needs of urbanizing populations, increased food demand, and rising rural wages.
But that process has not been smooth for Africa. Despite the recent agricultural intensification trend, a combination of market failures and detrimental government interventions have prevented the supply of mechanization options in African countries from meeting demand. Asia, meanwhile, has largely achieved this balance, with tremendous mechanization growth across much of the continent. Africa can benefit from Asia's mechanization techniques and success stories—but the exchange of knowledge has so far been limited by the lack of empirical information about the development of mechanization in both regions.
In a new IFPRI book, An Evolving Paradigm of Agricultural Mechanization Development: How Much Can Africa Learn from Asia?, editors Xinshen Diao, Hiroyuki Takeshima, and Xiaobo Zhang aim to fill this knowledge gap. The book assesses and compares the divergent patterns of the Asian and African experiences with the adoption of tractors, combine harvesters, and other farm machinery. It assesses Africa's market and government failures, and identifies challenges specific to Africa and their policy implications. The book includes thirteen case studies documenting the differences in mechanization processes across regions.
Photo credit: Curt Carnemark/World Bank