IFAD-funded Zero Hunger project trains 116 Nigerian extension agents on good agronomic practices and data management
From
Published on

28.10.21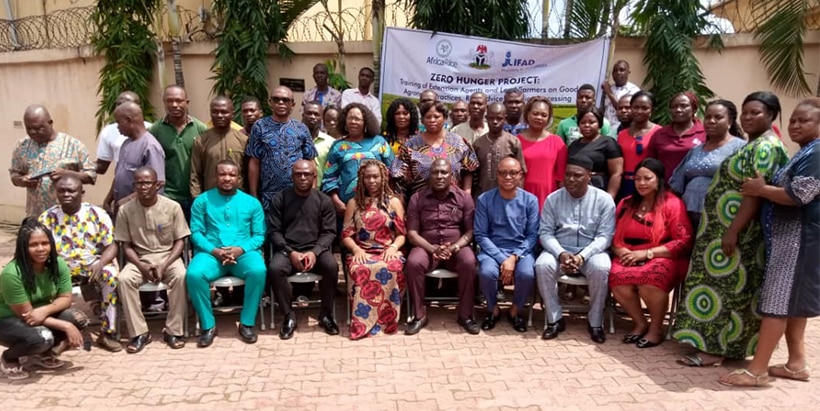 As part of efforts to support Nigeria to achieve the Sustainable Development Goal 2 (Zero Hunger), IITA and AfricaRice, under the  International Fund for Agricultural Development (IFAD) funded Zero Hunger project, conducted training for extension agents in Benue, Ebonyi, and Ogun states in August and September 2021.
The training was in partnership with the IFAD-funded Value Chain Development Programme (VCDP) in the three states on Good Agricultural Practices (GAP) and Data Management. The training content was informed after the Needs Assessment survey conducted on the extension agents in the states and agreements reached with the project stakeholders in various meetings with the Commissioners of Agriculture and the VCDP State coordinators.
A total of 45 and 46 extension agents drawn from different Local Governments in Ogun and Benue states, respectively, attended the IITA-led training program in August, and 25 extension agents participated in the training organized by AfricaRice in Ebonyi State in September 2021. The training sessions had theory and practice sessions.