ICARDA's New Video Series on Cactus Pear Production
From
Published on

26.01.21

Impact Area
Funders

Arab Bank for Economic Development in Africa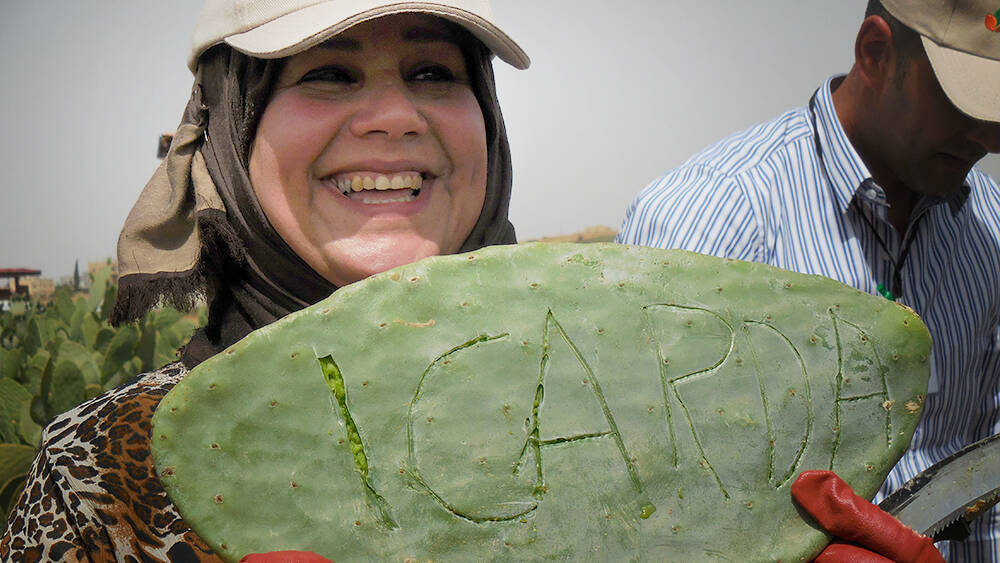 ICARDA has released part one of a three-video series on cactus pear production, aimed at farmers in dry regions. The series promotes best-agronomic practices to improve productivity and enhance the quality of the crop at low cost.
2021 is the International Year of Fruits and Vegetables (IYFV) by the UN General Assembly.  Several events throughout the year will be dedicated to raising awareness about the important role of fruits and vegetables in human nutrition, food security and health. There will be a special focus on neglected and under-utilized species, within which cactus pear (Opuntia ficus indica) plays an important nutritive and economic role.
ICARDA's Research on Cactus Pear is made possible through the support of our donors, Indian Council of Agricultural Research (ICAR),The Arab Fund for Economic and Social Development  AFSED, CRP LIVESTOCK and our partners, Cactus Net, National Agricultural Research Center (NARC) Jordan.