Hybrid extension approach promotes adoption of high-quality forages in Uganda
From
Published on

26.08.22

Impact Area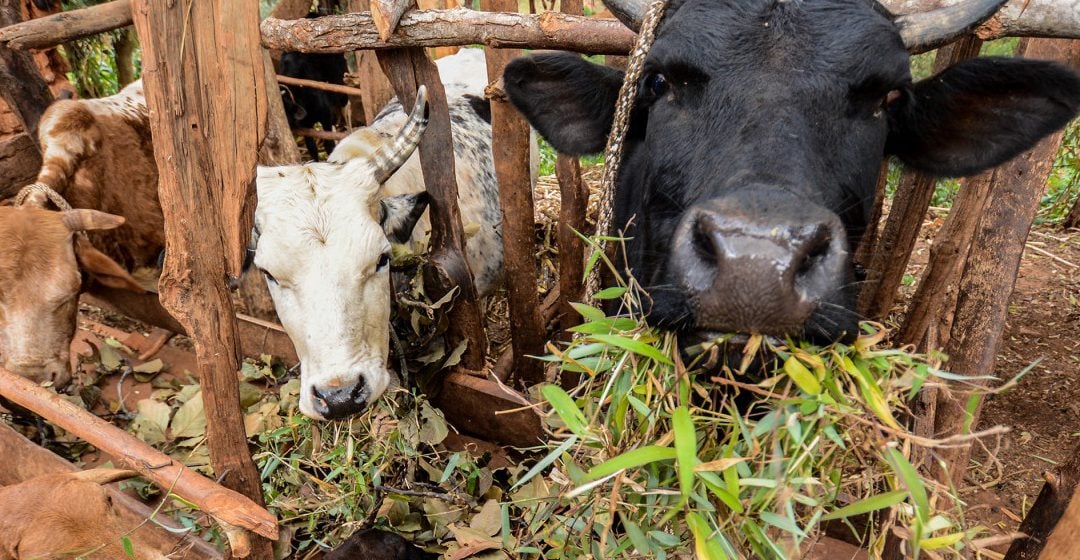 According to the Uganda Dairy Development Authority, annual milk production in the country increased from 2.08 billion to 2.5 billion litres between 2015 and 2017-18. But further improvement in milk productivity since then has been hampered by inconsistent supply of nutritious forages between the wet and dry seasons.
During the wet seasons, dairy farmers have surplus forage feeds, often resulting in wastage, while in the increasingly prevalent dry seasons, forage scarcity is common as is the use of poor-quality forages.
To address the problem of inconsistent feed supply in Uganda, a three-year (2019-21) initiative has been promoting the use of improved forage seed varieties to ensure farmers have year-round supply of forages.
'The initiative has used a hybrid extension approach using community radio programs and farmer field school days as key methods of reaching dairy farmers with the right information on forages use,' says Ben Lukuyu, a feed researcher with the International Livestock Research Institute in Uganda.
'In addition to radio and the farmer field schools, a new approach using a comic book, that packages information to improve the use of forages by dairy farmers, has been produced,' he adds.
The new comic book, Know more about forages, is based on feedback from piloting the radio and farmer field school programs. It highlights the benefits of using improved forages in dairy farming and is available in English and will also be translated into Luganda and Runyakitara and distributed to farmers.
Citation
Lukuyu, B., Maina, K., Ahumuza, R., Humura, B. and Sentongo, C. 2022. Know more about forages. Nairobi, Kenya: ILRI.