How to feed a growing global population in the midst of a climate crisis
From
Published on

17.07.20

Impact Area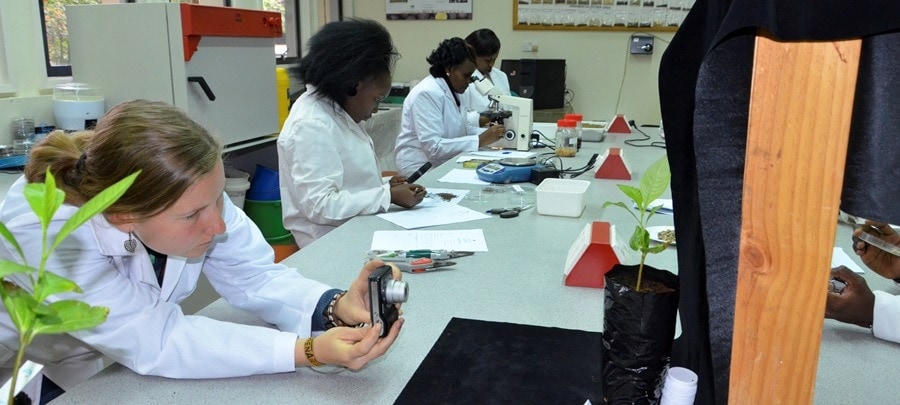 We have all heard the figures: by 2050, the world's population is expected to increase to nearly 10 billion, and most estimates suggest an increase in global food demand over the same period of at least 50 percent.
Alongside that, we're in the midst of a climate crisis. Carbon dioxide levels in the atmosphere are reported to be the highest they've ever been in human history, while swarms of locusts are plaguing East Africa and India, and huge dust clouds are crossing from the Sahara desert to the Gulf of Mexico over the Atlantic Ocean.
To add to the mix, the recently-published 2020 Global Nutrition Report – an annual independent assessment of the state of global nutrition – concludes that today's food system leaves 1 in 9 people under-nourished, making malnutrition and its consequences the leading cause of death worldwide.
And on top of all of that, the COVID-19 pandemic has made it painfully apparent that our global food systems are interconnected and fragile – and that these kinds of threats can multiply and rapidly escalate into massive, global disasters unless we act in an interconnected fashion.
But it has also provided some triggers for hope that system-wide transformation is possible: across the planet, we have seen local farmers and communities rise to the challenge of feeding themselves, neighbors and cities when global supply chains have been disrupted. We've seen the borders of regional blocs, such as the EU and ASEAN, remain open to essential food and other supplies because of their sense of common purpose.