How Russia's war on Ukraine endangers the global food supply
From
Published on

05.05.22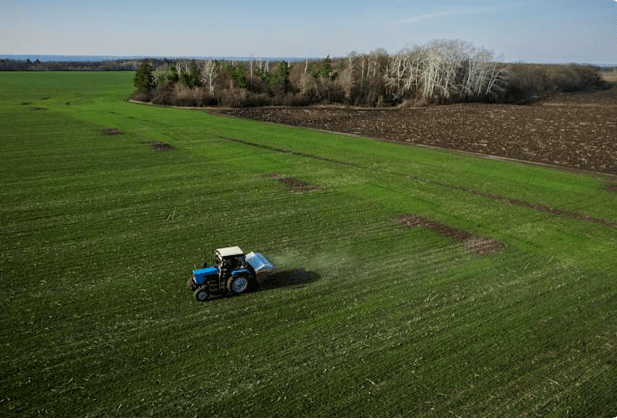 Russia's invasion of Ukraine has caused a ripple effect across the world, worsening the global food crisis. Since Feb. 24, the war has caused a disturbance to the world's supply chains by driving up the cost of fuel and creating a scarcity of grains and fertilizer. "2022 is likely to be the worst year from a food crisis and global hunger and starvation perspective," Dr. Rajiv Shah, president of the Rockefeller Foundation, said in April. "More so than any year since World War II."
Pre-conflict
Even before the conflict in Ukraine, energy and food prices had increased at the beginning of 2021. This, explains David Laborde, a senior research fellow at the International Food Policy Research Institute, was due to three reasons: higher demand in places such as China that put pressure on world markets, low production of crops at the beginning of 2021, and the disruption to supply chains due to the pandemic.
'Breadbasket of the world'
Millions of people around the world rely on the farmlands in the Black Sea region. Nearly 30% of the world's wheat comes from the fertile fields of Ukraine and Russia, while 75 of the essential oils used in cooking and preparing food are also produced there. Together, Russia and Ukraine account for 20% of the world's exports of corn, mineral fertilizer and natural gas — both components used in the production and cultivation of grains and seeds.
Exports of wheat travel across the globe to countries in the Middle East, Africa and Southeast Asia. Ukraine alone is the fifth-largest exporter of wheat in the world, having sent $1.22 billion worth of wheat to Egypt, $544 million worth to Indonesia and $496 million worth to Pakistan in 2020. In Egypt, millions of people rely on government-subsidized bread that is made from Ukrainian grain. Meanwhile, in Indonesia, the head of the country's trade ministry's research division said that the rise in the price of noodles (which contain wheat) would hurt lower-income people.