How Ghana is harnessing technology for food security
From
Published on

26.03.19

Impact Area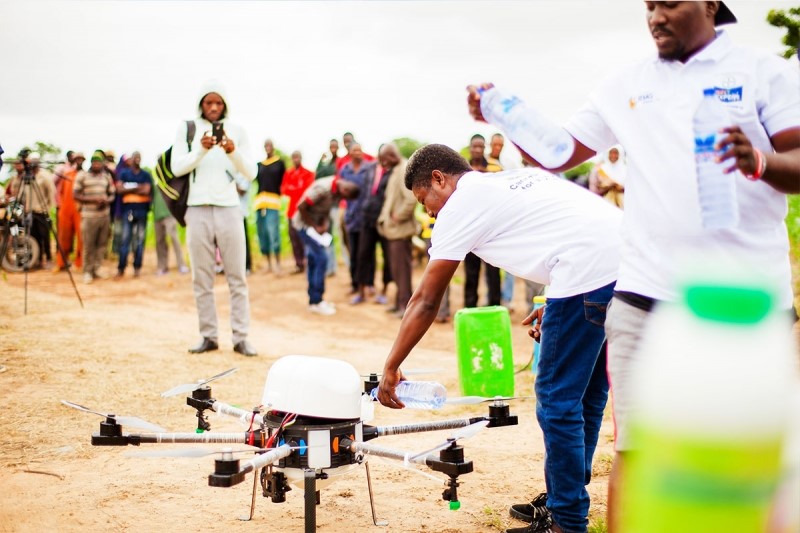 In the past, agricultural production in Ghana has been heavily reliant on rainfall, while fertilizers and pesticides have been inappropriately used, partly due to a lack of extension services. Overall, farmers struggled. But now, Ghana is facing a bright future and here's why: The way we use science in agriculture is changing. Agriculture is becoming a profitable venture, and using apt scientific approaches, Ghanaian farmers are beginning to reap the benefits. 
Technology-fueled agriculture success in Ghana
Ghana has in recent years been leveraging technological advancement to achieve food security and Sustainable Development Goal (SDG) 2 on Zero Hunger. This has resulted in increased yields and reduced imports. In December 2018, Ghana exported excess plantain produce to neighboring countries in the sub-region, while not a single grain of maize was imported by the government in 2018 to supplement food produced by the country itself. Agriculture sector growth increased from 2.9% in 2014 to 8.1% in 2017, and today it contributes 21.2% to the country's GDP, according to the 2019 budget.
Of course, Ghanaian farmers cannot rely on the creation of new technology alone. Technology needs to be supported by smart implementation, good policies and great work. Ghana's rise demonstrates four key lessons that could be helpful for other countries…