How do we scale solar irrigation? Here's what the experts think
From
Published on

28.10.19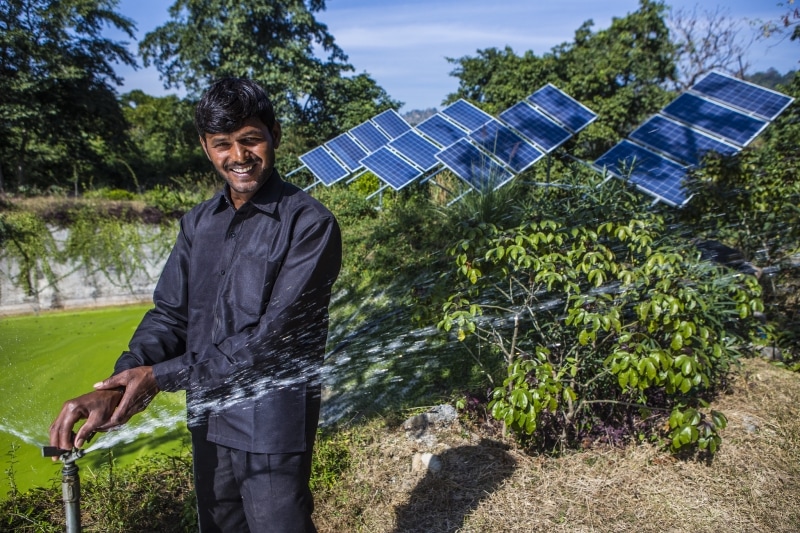 Solar powered irrigation systems are providing cheap, reliable water for smallholder farmers, all while cutting carbon emissions. In communities throughout Africa and Asia, these schemes are supporting irrigation needs, livelihoods and food security.
But before scaling out and up, we've got some work to do. While the results are promising, there are challenges to overcome. Pumps are still rather expensive for smallholders. Not every location or community is appropriate or ready for solar. And as the marginal cost of extracting water approaches zero, we risk-exploitation of groundwater.
If solar is to meet climate-smart irrigation goals, it must integrate sustainable water management solutions. The CGIAR Research Program on Water Land and Ecosystems (WLE) and the International Water Management Institute (IWMI), along with GIZ and CCAFS, brought experts together at the 5th Climate Smart Agriculture (CSA) conference in Bali to dive deep into this challenge.