How CGIAR is prioritising gender perspectives into climate security
From
Published on

25.03.21

Impact Area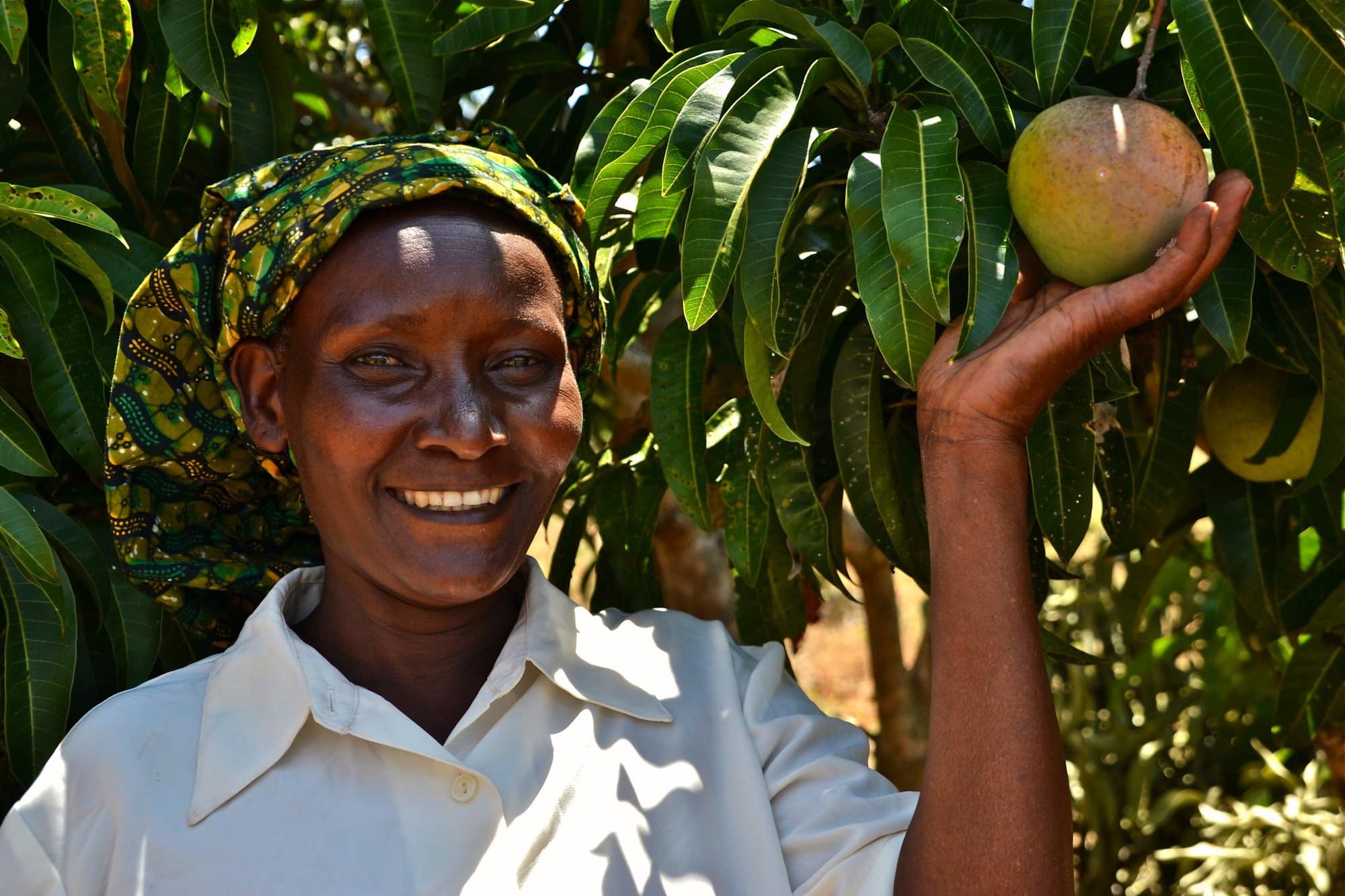 By Frans Schapendonk and Giulia Caroli.
Projects that support greater food security must look at challenges through the lens of gender. At CGIAR FOCUS Climate Security, we recognise that for communities to have sustainable access to nutritious food, it's essential that sustainable development goal five 'gender equality' is achieved. We apply a gender perspective to accurately assess how climate shocks can impact women and men differently, depending on multiple social factors. 
Co-sponsored by Canada and Germany, the Climate and Security: An Emerging Context in a New Era for Women, Peace and Security panel event at the 'Open Debate on Women, Peace and Security' emphasized how making gender central to concepts of climate security is a crucial step towards inclusive, sustainable peace. CGIAR Climate Security Focus is responding to this call by working to highlight and mainstream the gender lens in climate security analysis. 
Equitable access to community decision-making, sources of credit and sustainable finance are critical in countering inequalities within communities to ensure food-security for the most vulnerable. The exclusion of half the population from social, political, and economic stages hinders the successful development and implementation of climate adaptation measures, undermining resilience and fuelling vulnerability to climate change.  
CGIAR initiatives put gender at the forefront of their outputs, such as the 'Identifying Strategies for Gender-Transformative Climate Services' project, which looked at differing levels of access to—and use of—climate-related information.  
Others, such as the 'Inclusive Climate Change Adaptation for a Sustainable Africa' project, enhanced the role of women in building resilience in agro-pastoral communities by working both at the community level to support equal participation in decision-making forums, and at the institutional level by developing the capacity of policymakers and climate negotiators to integrate gender into national climate change policy.  
Alongside CARE and the Food and Agriculture Organization of the United Nations (FAO), CGIAR created Gender and Inclusion Toolbox an outline of key frameworks, concepts, techniques, activities and tools that support participatory and transformative approaches to research and programming that have gender at their very core. 
The toolbox was created in collaboration with partners in countries like Ghana and Kenya. Working closely with smallholder farmers, the toolkit was tested to ensure the learning modules were relevant to researchers and development partners.  
CGIAR is excited to build upon this tradition of gender-sensitive and socially inclusive programming by beginning the process of integrating gender perspectives into the work of our Climate Security research team. In doing so, CGIAR is amongst the first to respond to calls to mainstream the gender lens in exploring the climate security nexus. 
Gender sensitive and gender-inclusive initiatives have rightly been identified by Canada, Germany, Finland, Norway and others as an important step in securing a sustainable peace, and gender dimensions of food systems demonstrate how the two spaces—peace and food security—are often intertwined.  
Women are not sufficiently engaged in peace processes, and their marginalization represents an obstacle towards addressing the root causes of conflict, including the environment and the management of natural resources.  
Climate change is likely to intensify a wide range of security challenges, and yet, the gender dimensions to these remain largely unexplored. Men and women experience and adapt to climate change differently, so we need to understand climate-related security risks from a gender perspective.  
Both the CGIAR Climate Security Focus and the CGIAR's other gender-focused research teams have therefore committed funds to including gender dynamics within the climate security discourse.  
We have a number of exciting initiatives lined up. Firstly, a position paper that will unpack the gender-climate-security nexus by focusing on pathways through which climate change and variability exacerbates gender inequalities, which in turn produce gendered vulnerabilities and differentiated insecurity outcomes.  
It will also map CGIAR contributions to mitigating these vulnerabilities. Secondly, we will take part in the compilation of the Gender, Justice, Security and Health Index, funded by UK Research and innovation, through membership of the Natural Resources & Climate Group. 
 These are the first concrete step towards a broader mainstreaming of the climate-security-gender interface in CGIAR research and programming. But we want to carry the torch on to a new generation as well.   
Our newly launched Climate Security PhD programme, a joint endeavour with Wageningen University and Research (WUR), CGIAR and the Stockholm International Peace Research Institute (SIPRI), has recruited three stellar young female candidates who join a team with an excellent track record on gender balance. They will develop new insights on the unique intersection between gender, conflict and security, food systems and climate change.  
We are committed to do as much as we can to achieve gender equality and prioritise a gender analysis in all research areas and flagships, especially as this month which marks Women's History Month around the world.  
Check out our interview with Giulia Caroli and Nina de Ayala Parker to learn more about the importance of a gender-lens in climate security.