How can climate science support peace and security in the Middle East and North Africa? What the experts say
From
Published on

21.12.21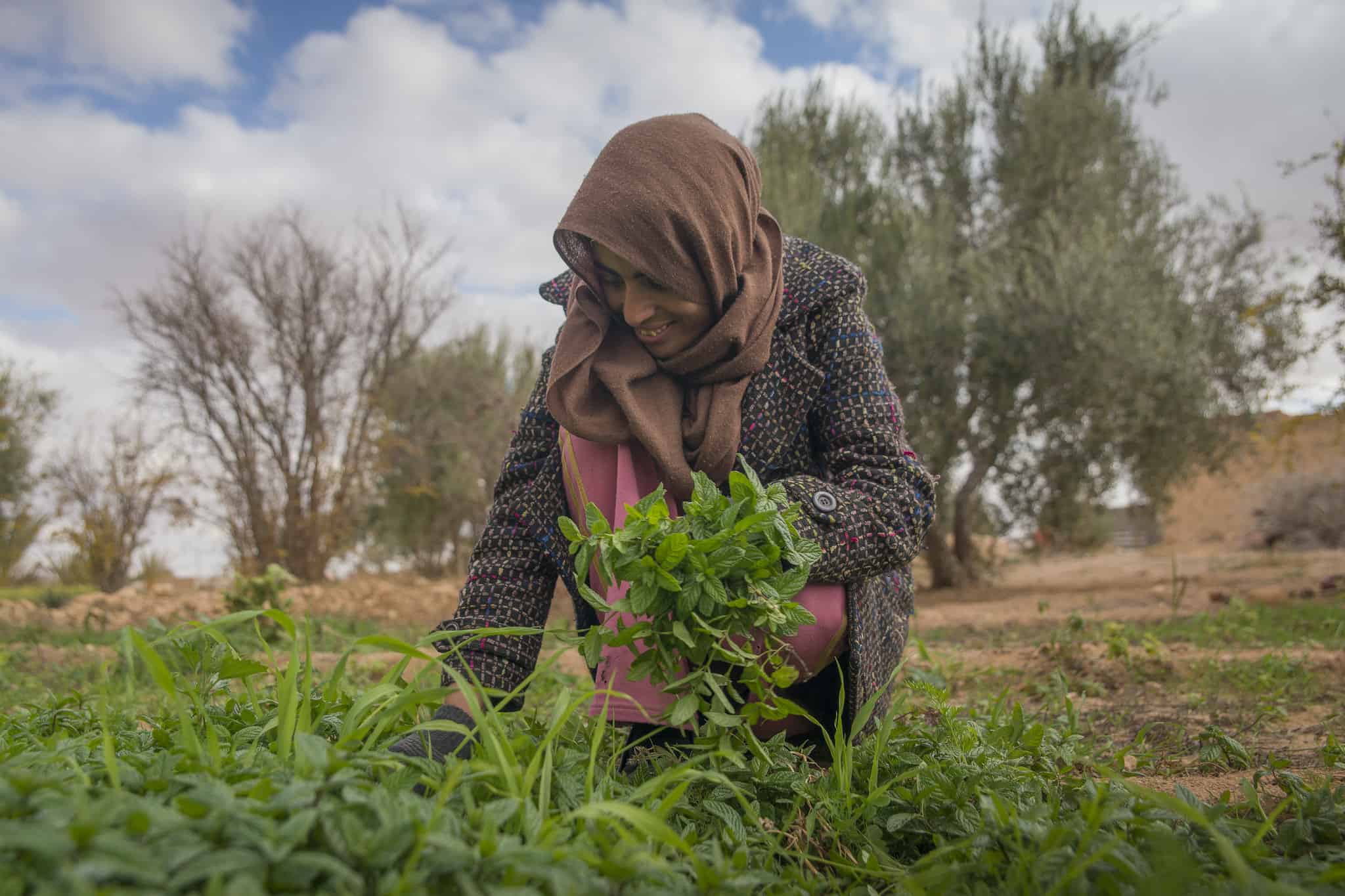 Tanaya Dutta Gupta, Alice Taylor, Grazia Pacillo, Peter Laderach
With impacts of climate change increasingly felt across societies, economies, and ecosystems, it is crucial for climate scientists and policy makers to understand how complex interactions in land, water, and food systems, worsened by climate impacts may lead to insecurity, conflict, and fragility. This question is particularly relevant within the fragile backdrop of the Middle East and North Africa (MENA) region. As one of the most volatile regions in the world, the MENA region is also heavily impacted by climate variability including effects of droughts, higher temperatures, and erratic rainfall. These effects are compounded by socio-economic and political vulnerabilities owing to chronic water stress, youth unemployment, over-dependence on food imports, intensifying conflicts, and population movements within and across international borders.
In our seventh webinar on climate security, panelists discussed how their work on land, water, and food systems can contribute to peacebuilding in this region. We brought together experts from humanitarian, development, research, and policy areas, to discuss ways to go forward in tackling climate security risks in the MENA region:
Anders Jagerskog, Senior Water Resources Management Specialist, World Bank
Gidon Bromberg, Director, EcoPeace Middle East
Sandra Ruckstuhl, Special Advisor & Senior Researcher at International Water Management Institute (IWMI), CGIAR
In a hurry? Check out our quick two-minute summary video of the webinar discussion here:
Climate-related security risks are highly interconnected, operating across broad spatial, temporal, and scalar landscapes. Localized processes can have national or international implications, and vice versa. This means that even relatively peaceful countries in the MENA region are not completely safe from such risks. 


In a region where around 60% of water resources are shared across international borders, transboundary water management and governance can be critical for cooperation and peace efforts through effective policy instruments and resource sharing. This means we need to consider not only how systems can become more resilient to climate security risks, but also how this can guide planning and potential outcomes around building resilience to climate change and peace. In our paper on the MENA region (part of the CGIAR FOCUS Climate Security Position Paper Series), we adopt a risk-resilience framework of climate security, focusing on key dimensions such as climate security indicators, gender, sustainable finance, capacity development, climate security-oriented interventions, and more.
For a more in depth analysis, check out our policy brief on the topic here.
Our discussion in this webinar pivoted around ways to integrate climate-sensitive solutions with conflict-sensitive development efforts. Three key areas of priority emerged from the conversation, as summarized below:  
1) Make development efforts peace-oriented with climate co-benefits
All the speakers acknowledged that using a climate security lens for science, policy, and development is key for addressing climate and conflict-related security risks in the MENA region. Anders Jagerskog, Senior Water Resources Management Specialist at the World Bank emphasized that there can be no sustainable development without peace and no peace without sustainable development, further highlighting the World Bank's goal of contributing to climate action by enhancing climate co-benefits of projects in the region. Learning from such efforts can help the region move towards more climate-resilient and stable futures.

2) Adopt a conflict-sensitive systems approach for land, water, and food systems science
Sandra Ruckstuhl, Special Advisor & Senior Researcher at International Water Management Institute (IWMI), CGIAR, called for a systems approach to strengthen resilience and promote peacebuilding efforts in the MENA region. To this end, land, water, and food systems scientists working on climate-related risks in the MENA would need to use conflict-sensitive lens and tools and work closely with relevant experts and stakeholders.

3) Work across boundaries to foster links between sectors, scales and actors
Sandra also stressed the need to work across boundaries, both national boundaries towards a regionally integrative framework, as well as sectoral boundaries to collaborate with multiple partners including governments, communities, and the private sector to meet stakeholder demands. Echoing this, Gidon Bromberg, Director at EcoPeace Middle East argued that the climate crisis, which does not stop at national boundaries, can actually be an entry point to promoting peace.

Beyond commitments made at events like COP26, there is urgent need to create change, by holding governments and leaders accountable, and fostering political will for cooperation and exchange, through bold initiatives like the Green Blue Deal for the Middle East, with aims to address climate security risks and advance regional peacebuilding.
CGIAR FOCUS group on Climate Security explores how climate change impacts food systems and how this is related to conflict. We believe strong land, food, and water systems help build sustainable and climate resilient peace. We deploy inter-disciplinary research methods and build strong partnerships with leading thought leaders who want to leverage climate adaptation activities for the purposes of peace and security. 
By conducting systemic analysis on the complex links between climate, migration and displacement, and peace and security, we hope to untangle and map out how each is related and linked. Doing so, we believe, is key to generate a localised evidence base and better inform context-appropriate interventions to prevent conflict.