Home gardens are "living genebanks" that sustain livelihoods in Central Asia
From
Published on

22.08.22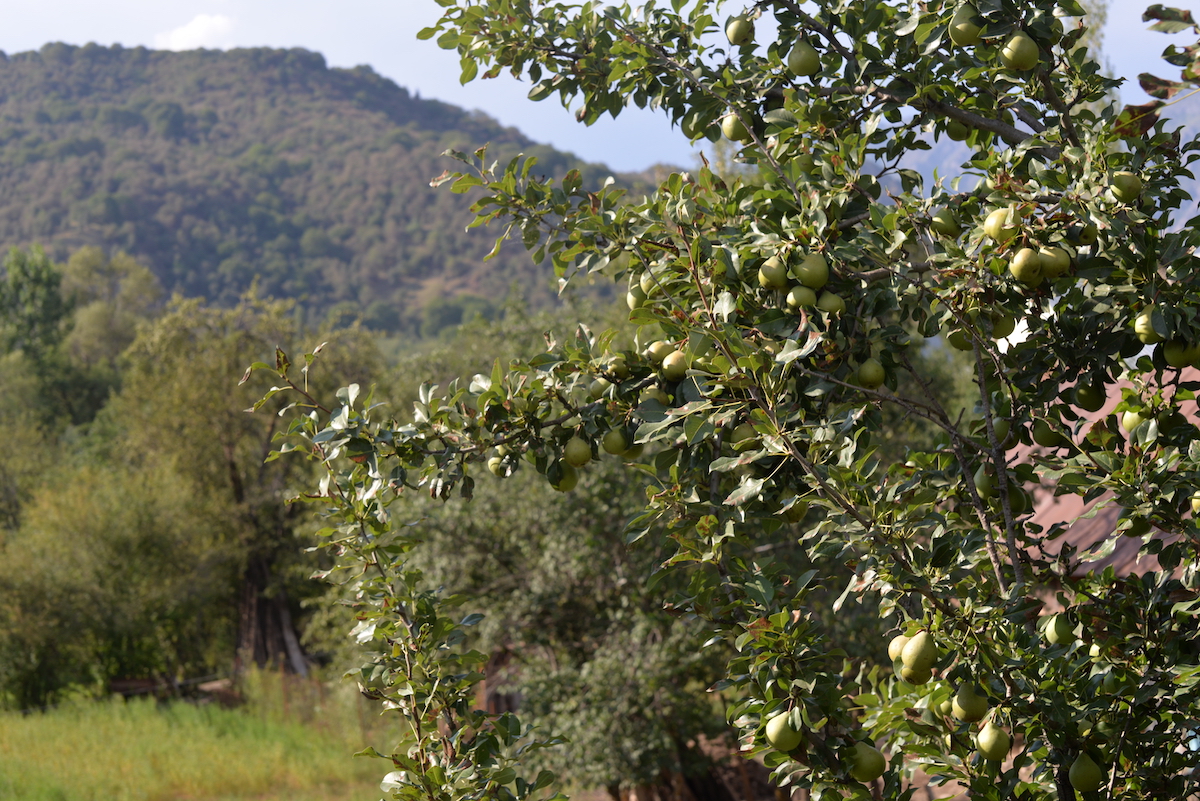 Central Asia is the point of origin for a wide diversity of fruit and nut trees; including many local and wild varieties that have not been scientifically documented. A new study has analyzed the ongoing role of home gardens in conserving this agrobiodiversity, which has provided a food safety net in times of food insecurity.
Apple, apricot, walnut, pear and plum – some of the most widely consumed temperate fruit and nuts globally – find their origins in the forests of Central Asia. Because of their value for home consumption and sale, they are also grown in the home gardens that rural inhabitants plant and nurture near their homesteads.
Research on home gardens has shown the critical roles these play in the livelihoods and sustenance of rural dwellers worldwide, but little scholarly attention has focused on home gardens in Central Asia, particularly in the English language literature.
In a new paper, "Home gardens of Central Asia: reservoirs of diversity of fruit and nut tree species" published in PLOS ONE, researchers address this gap and show the rich diversity – both within and across species – of fruit and nut trees that Central Asian home gardeners maintain. Drawing on interviews with home garden managers, the authors also show the links between trees in these gardens and their wild relatives in nearby forests.