Highlights from "Looking back at the World Agri-Tech Innovation Summit through the eyes of Alliance/CGIAR innovators".
From
Published on

30.10.23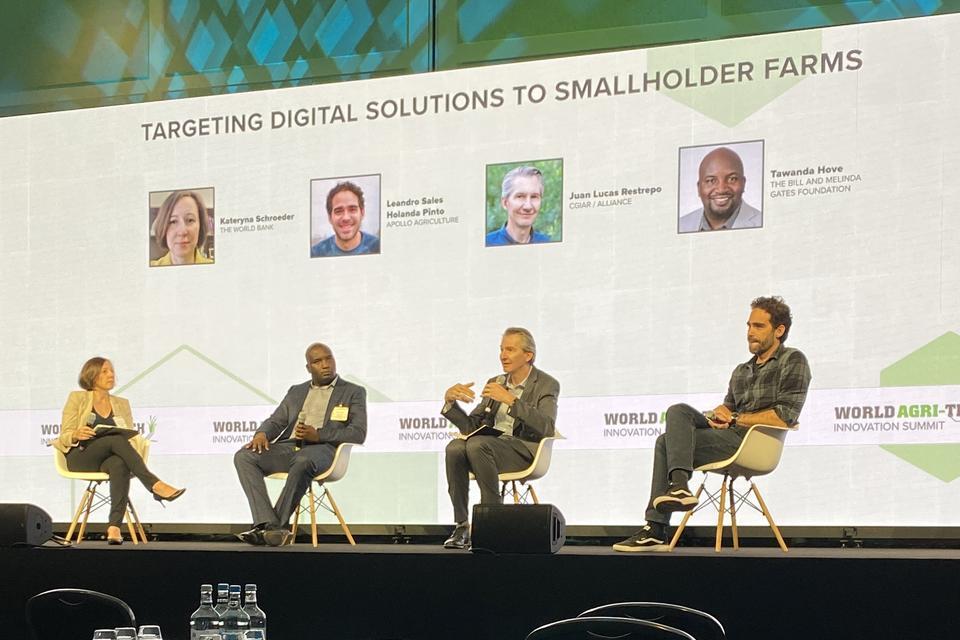 September 26 and 27, London – A delegation from Alliance/CGIAR gathered with nearly 1000 leaders from across the agri-tech innovation ecosystem for the CGIAR Accelerate for Impact Platform's partnership with the World Agri-Tech Innovation Summit. With an immersive exhibition booth and interventions in scheduled panel discussions, the delegation spotlighted CGIAR's expansive portfolio of cutting-edge research and innovation; exposed CGIAR scientists to diverse sector leaders; and advocated for strengthened networks and cooperation between partners, scientists, the Global South; and more.
The exhibition booth was pivotal to the delegation's engagement with the global innovation ecosystem at this energetic event. Through meetings here, the team highlighted the Alliance/CGIAR's advancements in agri-tech directly with key stakeholders, and fostered connections for future opportunities for ground-breaking collaborations. The booth featured an interactive 'virtual exhibit' with materials submitted by Alliance/CGIAR innovators. Immerse yourself below!